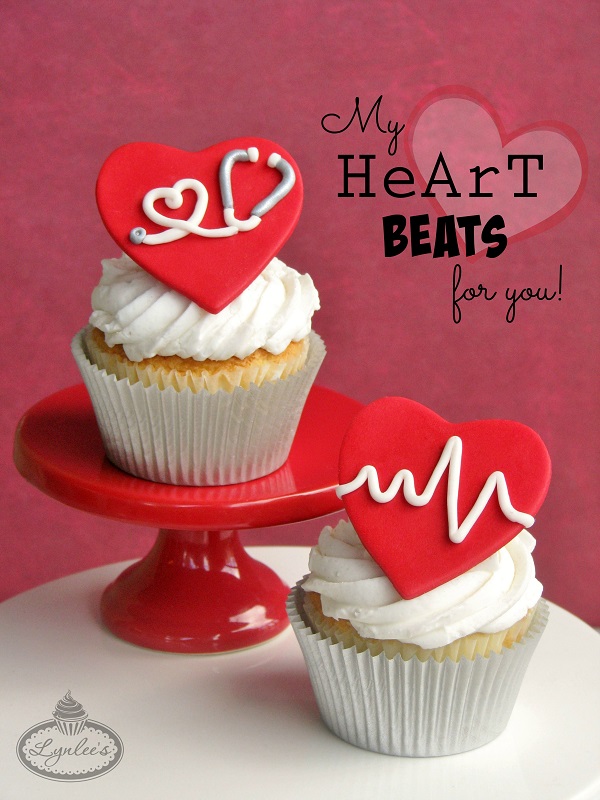 Valentine's Day is less than two weeks away… are you ready?! I'm certainly not! My daughter and I are still working on her classroom Valentines for her fellow students. Since she is not allowed to take homemade goodies to school, we are coming up with another non-edible idea, similar to the ex-STRAW-ordinary Valentines she gave out a couple of years ago. I'm also in charge of making some treats for our school's teachers, so I'll be working on some sweets to show them just how FORTUNATE we are to have them!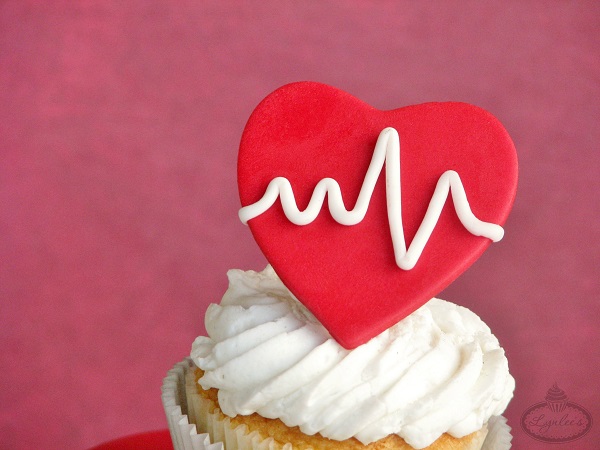 In addition to Valentine's Day, February is also American Hearth Month, raising awareness about heart disease and promoting the importance of heart health. Whether you are celebrating the one who stole your heart, promoting good heart health or giving thanks to the health professionals in your life, this heart beat cupcake topper is for you! Head on over to the Craftsy blog for the simple step-by-step instructions to re-create these toppers to take special care of your heart! ♥
And for additional Valentine's Day themed fondant topper tutorials, check out the following:
♥ Love Machine robot fondant tutorial
♥ Honey Bee Mine fondant tutorial
♥ Sending All My Love fondant tutorial
Merci Beaucoup!

This page may contain affiliate links. For more information, please read my
Terms & Disclosure
policy.