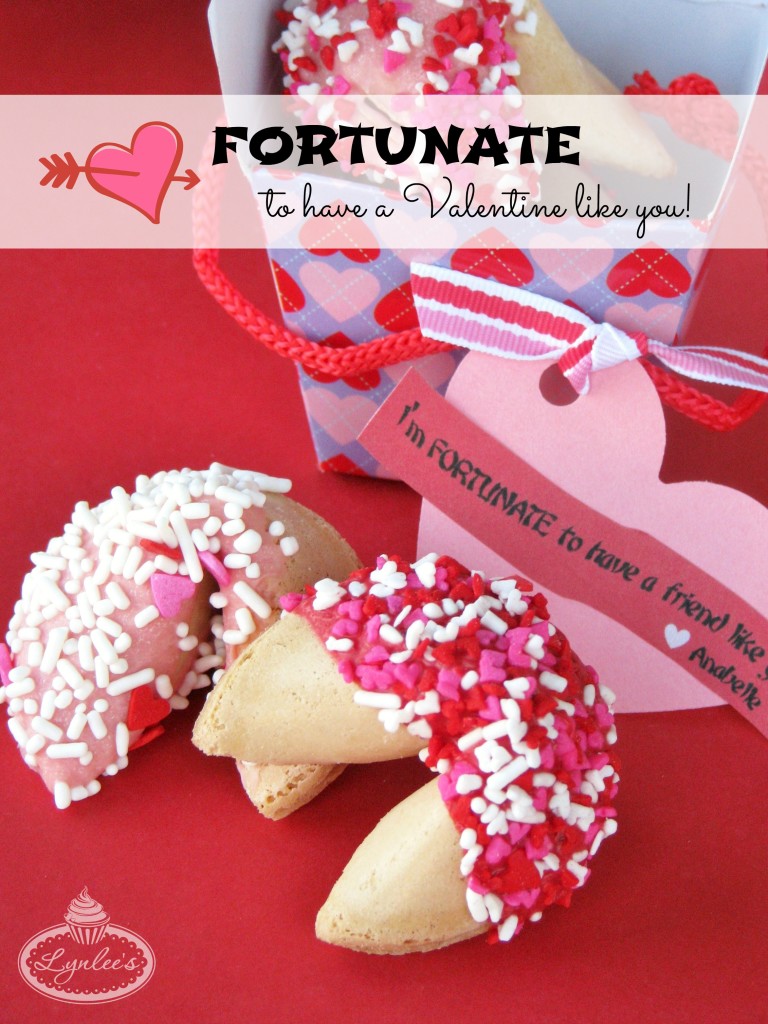 I'm feeling the love! Here's hoping you have found your
Love Match
with whom to celebrate this {heart} day! Whether it's your spouse, girl/boyfriend, friends or family, it's a great opportunity to demonstrate your love and appreciation for them. We are so lucky to have so many people in our lives that constantly support and love us and we are so extremely
FORTUNATE
to have them!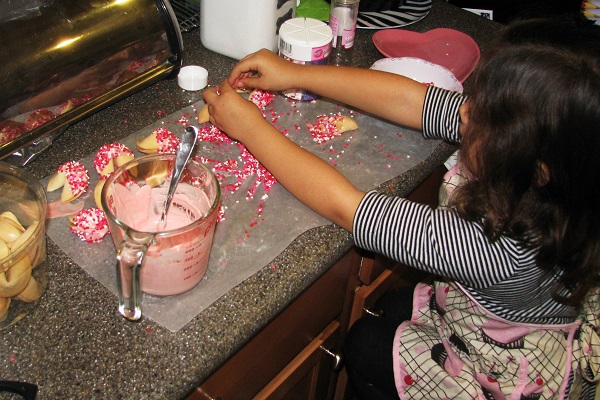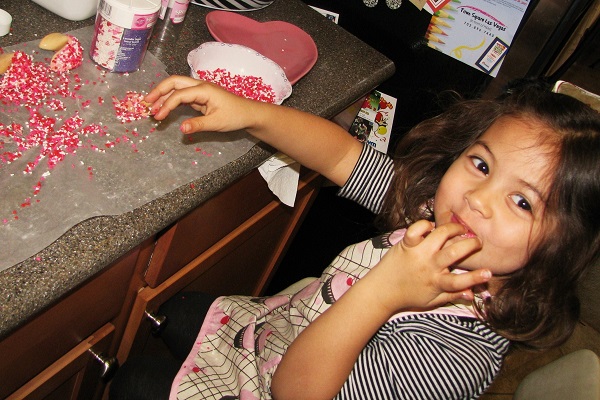 My daughter and I spent Sunday prepping Valentine's goodies for her preschool friends and teachers to help spread the love. Last year, we made sugar cookies on sticks and piped her friends' names on each one, but this year we wanted to do something a little different with which she could help as well! We decided to defer to our trusty and reliable friend: chocolate! To continue on the fortunate theme, we purchased fortune cookies, red and white chocolate and sprinkles galore! While I intend to learn to make fortune cookies from scratch at some point in my life, I simple did not have the time this weekend! This project was fun and easy for my daughter to make, though I have to say I love her imagination and fondant shapes when she's helping me make cupcakes! We dipped the fortune cookies in chocolate, sprinkled them with candies and non-pareils and packed them in mini Chinese take-out boxes with a note reading I am fortunate to have a friend like you! And we made extra for the teachers to ensure we expressed our gratitude for them as well!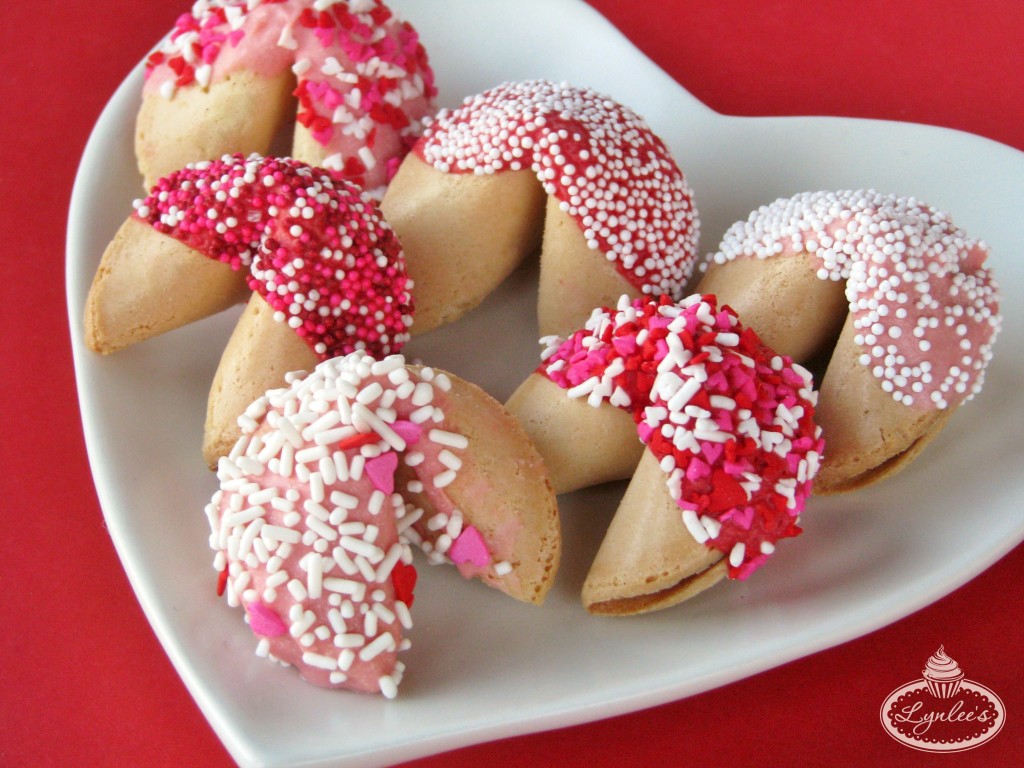 Such an easy way to customize an edible gift for your Valentine and especially to include the kiddos on the action! And, I just have to say, I am fortunate to have supporters and friends like you! Wishing you all a Happy Valentine's Day!!!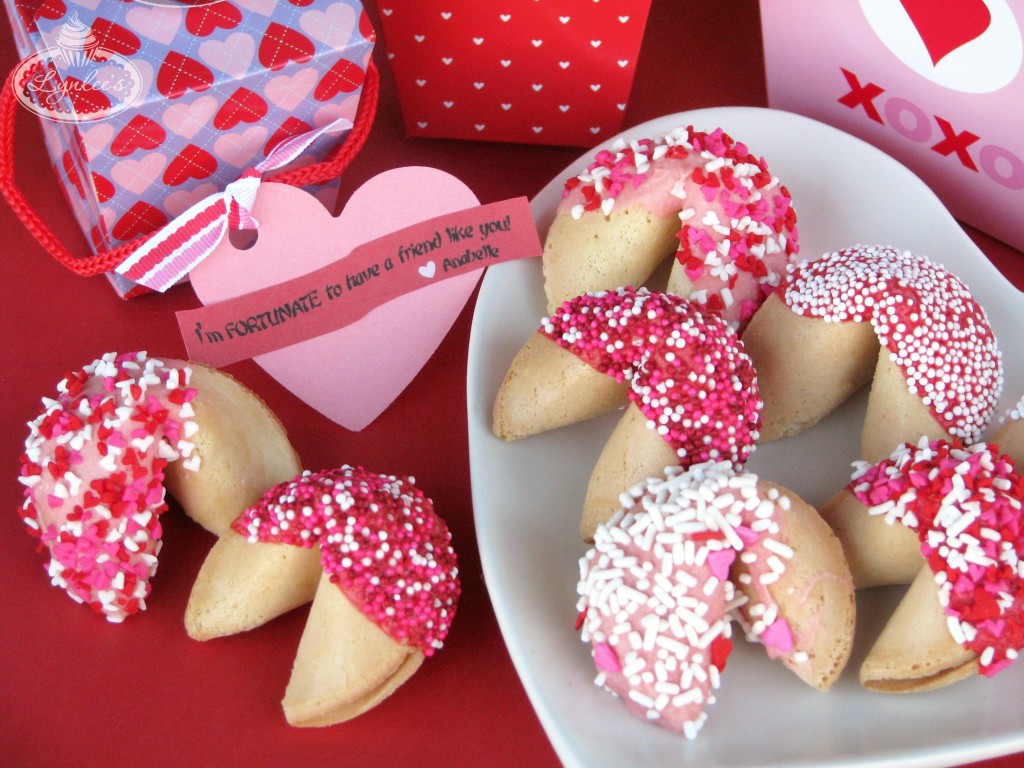 Merci Beaucoup!

This page may contain affiliate links. For more information, please read my
Terms & Disclosure
policy.