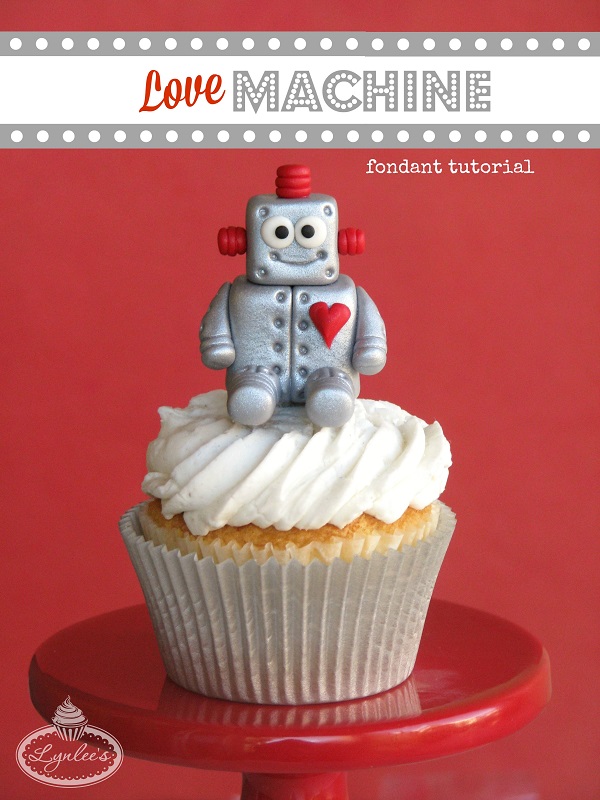 Valentine's Day is less than two weeks away! Are you ready to show your loved ones just how much they mean to you?!
When creating Valentines, it's hard to stay from super girly designs, as hearts and love themes in general are usually a bit feminine, but I wanted to create something that would be applicable and attractive to both boys and girls alike. So after some brainstorming, I thought, why not create a loving robot, or rather, a love machine!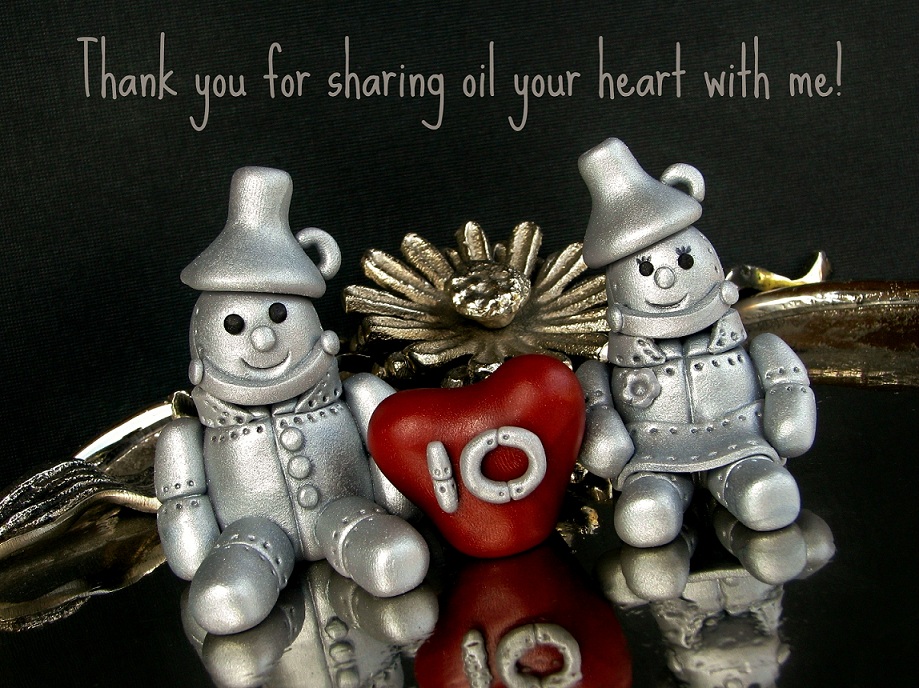 Three years ago, my husband and I were celebrating our tenth year anniversary and I wanted to make some cute toppers to gift him. The traditional gift for ten years is that of tin, which isn't the easiest one to replicate! We both love the classic film The Wizard of Oz, so I decided that it would be cute to not only create a Tin Man of my own, but also give him a cute little partner! We commemorated our TINTH anniversary with this tin fondant couple on our cake, as I thanked him for sharing OIL his heart with me!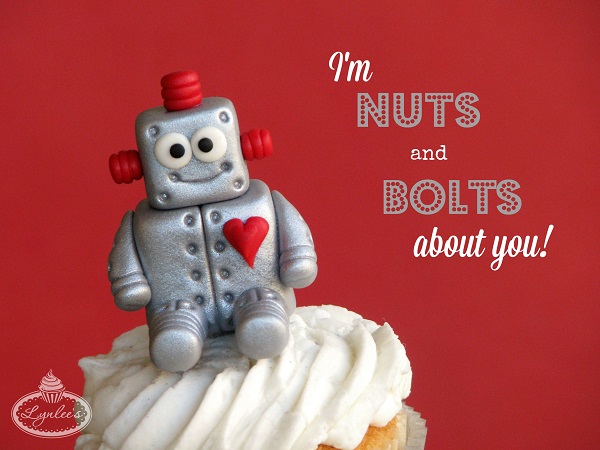 The tin couple inspired me to create another sweet tin man, but this time in robot form! Head over the Craftsy blog for the simple step-by-step tutorial for this Love Machine to tell your loved one you are nuts and bolts about him/her!
And for another sweet Valentine cupcake idea, be sure to check out the Honey Bee Mine tutorial! ♥
Merci Beaucoup!

This page may contain affiliate links. For more information, please read my
Terms & Disclosure
policy.