Did you know I was a Fashion Buyer in my past life? For most of my retail career, I was an Accessories Buyer and though my career path has been altered quite drastically, my love for fashion is still quite prominent, especially when it comes to dressing my daughter, Anabelle! She's been my little model from the moment she was born… and was even photographed as Little Red Riding Hood in a Halloween Target ad when she was one. But since she started kindergarten, she's been wearing a school uniform the majority of the time, so the opportunity for dressing up has certainly decreased. With Summer vacation approaching, there will definitely be more possibilities for getting decked out (when she's not wearing a bathing suit in this Vegas heat!) and I cannot think of a better occasion than a trip to the Happiest Place on Earth: Disneyland!!!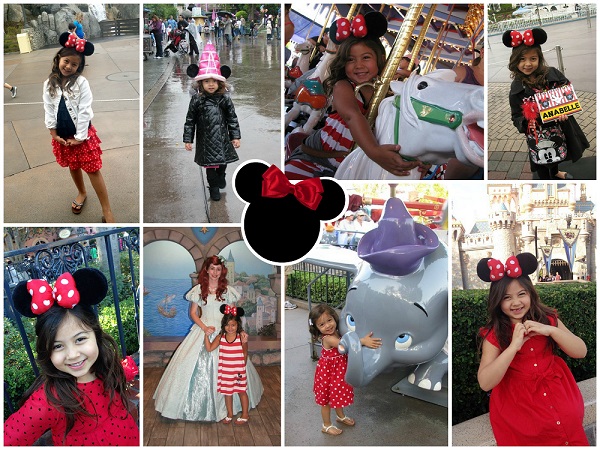 We'll be headed to the park shortly for some Mommy~Daughter bonding time (especially since I was away for quite awhile on my Sweet Book Tour recently), so I put together some perfect Disney looks for her, incorporating some of her favorite characters. I've never been a huge fan of the children's line of character clothes, so I always try to get a bit creative in putting outfits together. For example, when she was smaller, I would often purchase adult tank tops that she would wear as dresses. Since she's grown quite a bit, she can now wear them as tops, which I layer over another tank underneath.
So, I thought it would be fun to share our Disney Summer looks with you! And if you are interested in any of the products shown, I included the links to where I found them beneath each image.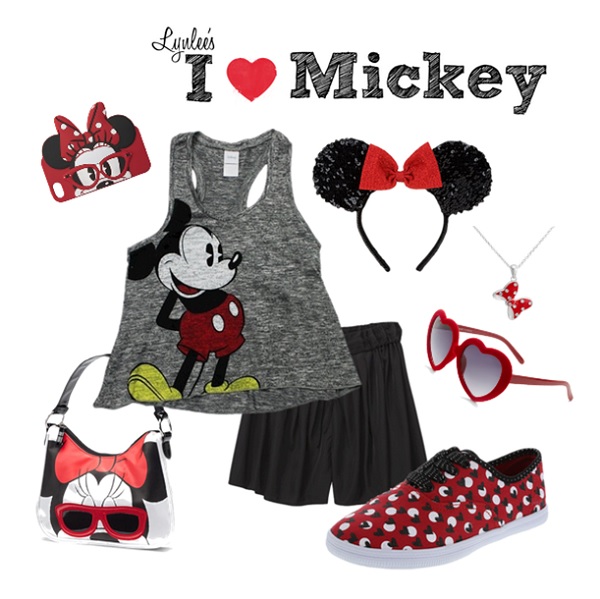 Mickey graphic tank ♥ Minnie ears ♥ Minnie bow necklace ♥ Red heart sunglasses ♥ Minnie sneakers ♥ Drapey shorts ♥ Minnie shoulder bag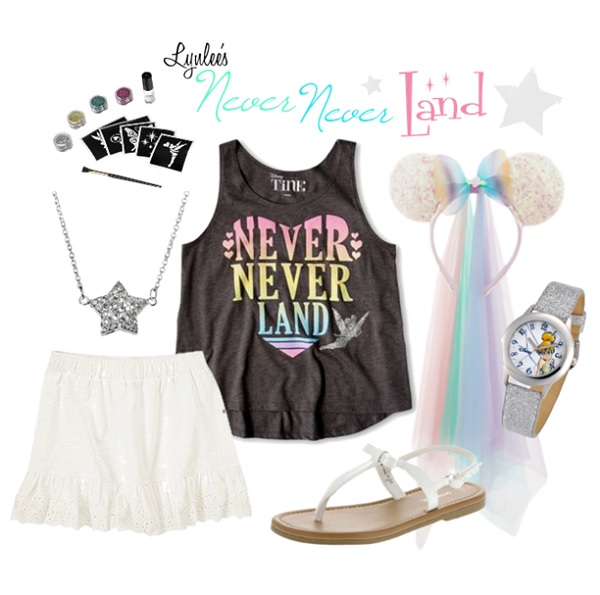 Never Never Land tank ♥ Minnie princess ears ♥ Tinkerbell glitz watch ♥ T-strap sandals ♥ Eyelet skirt ♥ Star pendant ♥ Tinkerbell tattoo kit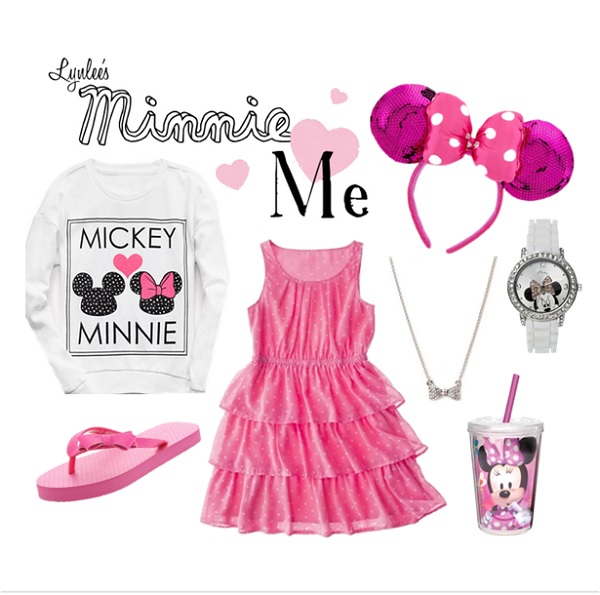 Pink Minnie ears ♥ Minnie watch ♥ Minnie cup ♥ Bow pendant ♥ Pink polka dot dress ♥ Pink bow flip flops ♥ Mickey & Minnie sweatshirt
Little Mermaid tank ♥ Red bow clip ♥ Starfish clip ♥ Ariel lanyard ♥ Drapey shorts ♥ T-strap sandals ♥ Seahorse phone case ♥ Anchor pendant

Who is your or your kids' favorite Disney character?
Merci Beaucoup!

This page may contain affiliate links. For more information, please read my
Terms & Disclosure
policy.