As the release date neared, I was thrilled to announce the details of the book tour schedule for Sweet & Unique Cupcake Toppers! I teamed up with several of my sweet friends and fabulous fellow authors Mindy Cone of Creative Juice, Kris Galicia Brown of KCreative Cake Pops and Glory Albin of Glorious Treats for some signing engagements throughout the U.S. for the SWEET BOOK TOUR. Be sure to scroll down to check out all the details and some pictures of the events!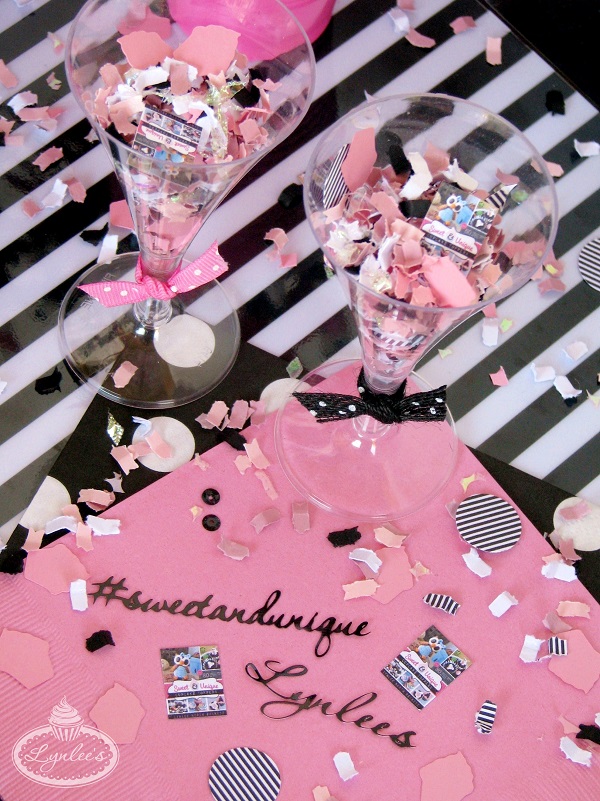 To kick off the official release of the book, we held a launch party at Sweet House Cake Supplies & Bakery locally in Las Vegas, who not only so graciously hosted our event, but provided THE most scrumptious cupcakes with edible images of the book cover! And how amazing is this customized confetti from The Confetti Bar?! I carried that confetti to every book tour stop because I was obsessed with it!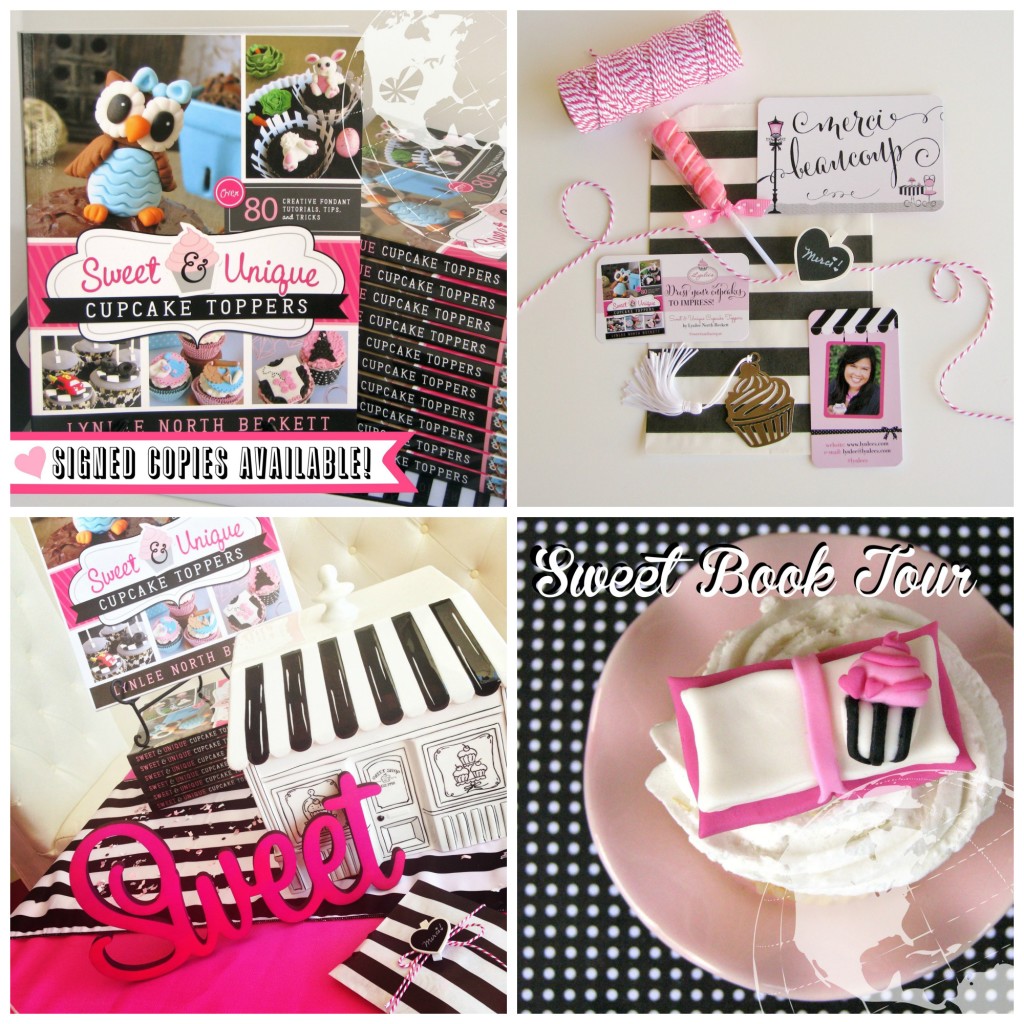 Preparation for the Sweet Book Tour required the help of many sweet friends! Michele of Brave Creative Design designed some fabulous new business and thank you cards for me, while Do at Piggy Bank Parties made all my dreams come true in delivering the most adorable apron-shaped business card holders matching back to my logo and brand! Jeanette from Candy Crush Shop provided the perfect tablecloth and black and white striped runner, which paired up nicely with the charming customized Sweet sign from Ten23 Designs!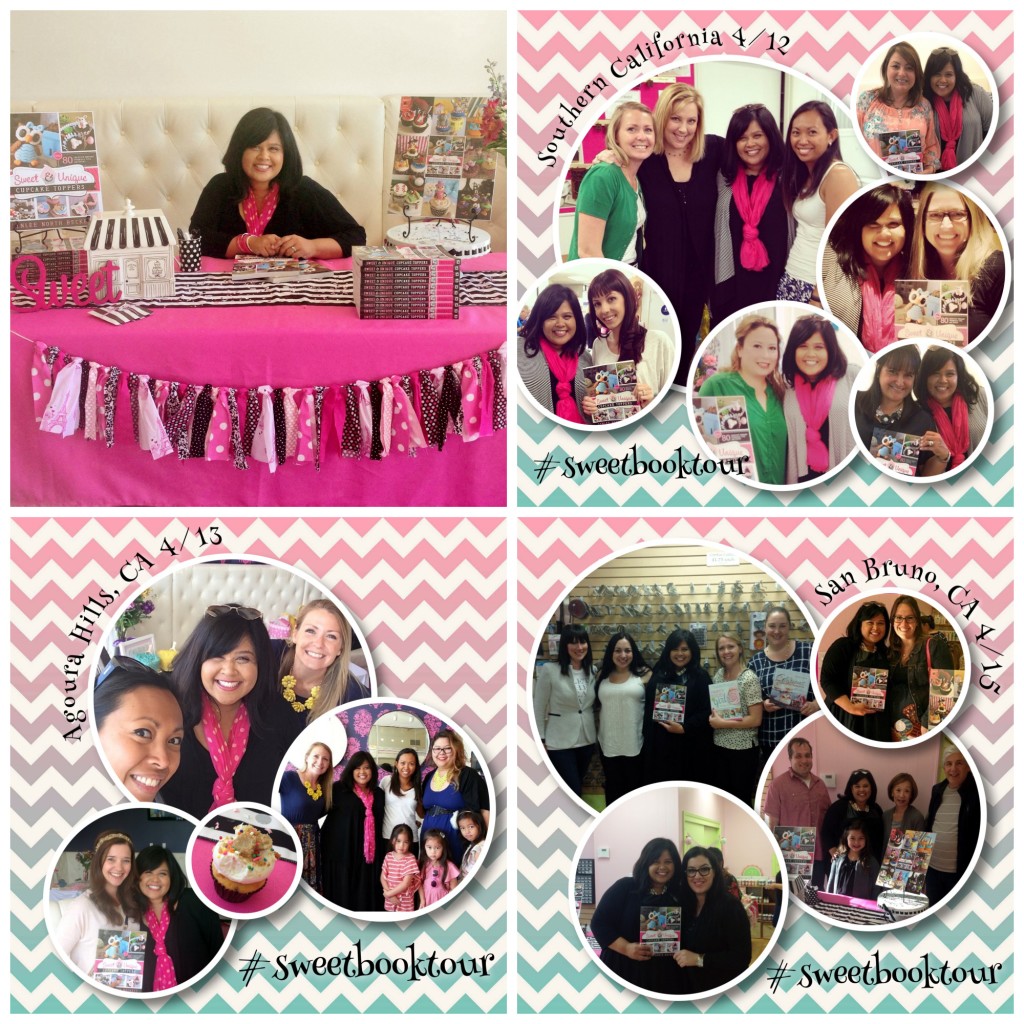 Our next stop was in Southern California, where I joined up with Mindy and Kris for some sweet fun! We began at Do it with Icing in San Diego, then headed to two different Sweet XO locations in Los Angeles and had a super fun time with our So Cal friends! Later that week, Mindy and I traveled north, where we were joined by Glory in the Bay Area at Busy Bakers and had a fabulous evening!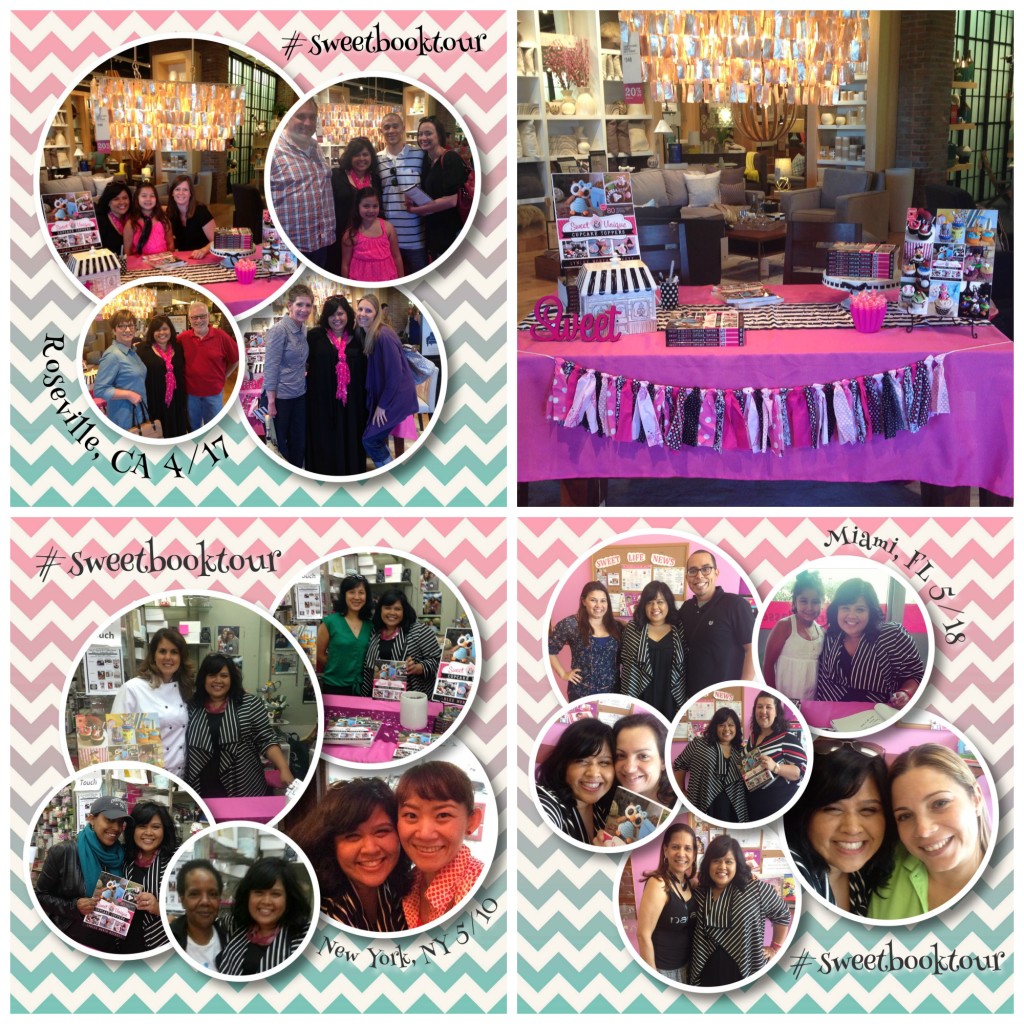 Mindy, Glory and I headed to the Sacramento area next where West Elm Roseville was so gracious to host a book signing event for all of us! This was an especially memorable event for me, as I went to Jr. High and High School in Roseville and had lots of friends and family attend!
I headed to the East Coast on my own, hitting NYC for my first stop at NY Cake, where I met visited with family and friends, as well as making new ones! And finally, after I attended the BlogHer Food conference in Miami, I made my final stop at Sweet Life Cake and Candy Supply, which was the perfect end to the book tour!
I cannot thank everyone enough, from those who came out to support me to the amazing and gracious hosts at every stop to my fellow authors! It was both an incredibly inspiring and humbling experience for which I will be forever grateful. ♥
Merci Beaucoup!

This page may contain affiliate links. For more information, please read my
Terms & Disclosure
policy.