Halloween just FLEW by and now we're all just coming down from our sugar high! This year, my daughter, Anabelle, wanted to be the character, Jewel, a blue macaw from the animated movie "Rio". The film is centered around these beautiful Brazilian birds (along with some other animals) in Rio de Janeiro during Carnaval time. It seemed very appropriate, as I am from Brazil, and we have watched the movie approximately 5,000,000 times! We love the music and sing and dance while we watch every single time!
I think my daughter's costume came out just gorgeous, with both bird and Carnaval costume resemblance! I decided to enlist the help of the utterly talented and the sweetest Claudia from Tini Posh to make the dress and aid in finding LOTS and LOTS of "cerulean" feathers! I am so extremely thankful to Claudia for making the beautiful tutu halter dress out of two shades of blue, as well as the feather accessories on both the dress and for her hair adorned with jewels! Since the tulle fabric can be itchy, at Claudia's advice, we searched for something we could utilize as a lining. My mother ended up finding a slip skirt of hers, which she helped to sew on the inside to avoid scratchiness and complaints! Claudia was so very kind as to mail me all the additional feathers to be able to finish the costume with the wings and mask. For the wings, I had to look around for wings that resembled bird wings, rather than the ever-popular butterfly ones that have an entirely different shape. I finally found white angel wings at Joann's and my very loving, patient and crafty father sacrificed his finger tips to hot glue the feathers one by one onto BOTH sides of the wings, since both inside and out would be visible. I then found a white mask, which I painted black on the beak and then I, too, procceded to glue feathers all around. I had to trim the feathers a bit because they were a bit long, and then I finished off the perimeter of the eyes with little sequins. The last part of her costume was the addition of the flower, which was a hair clip I found at the Hawaiian ABC stores. It was a complete collaboration and I am so thankful to Claudia and my parents for their help, as my daughter was ecstatic with the resulting costume!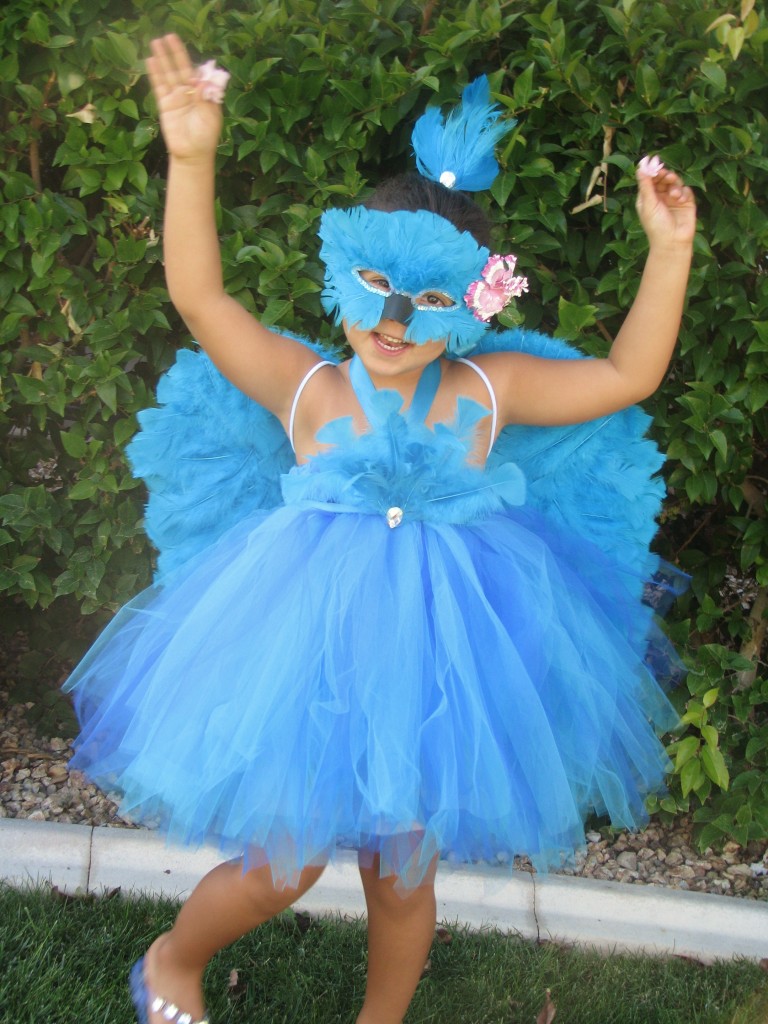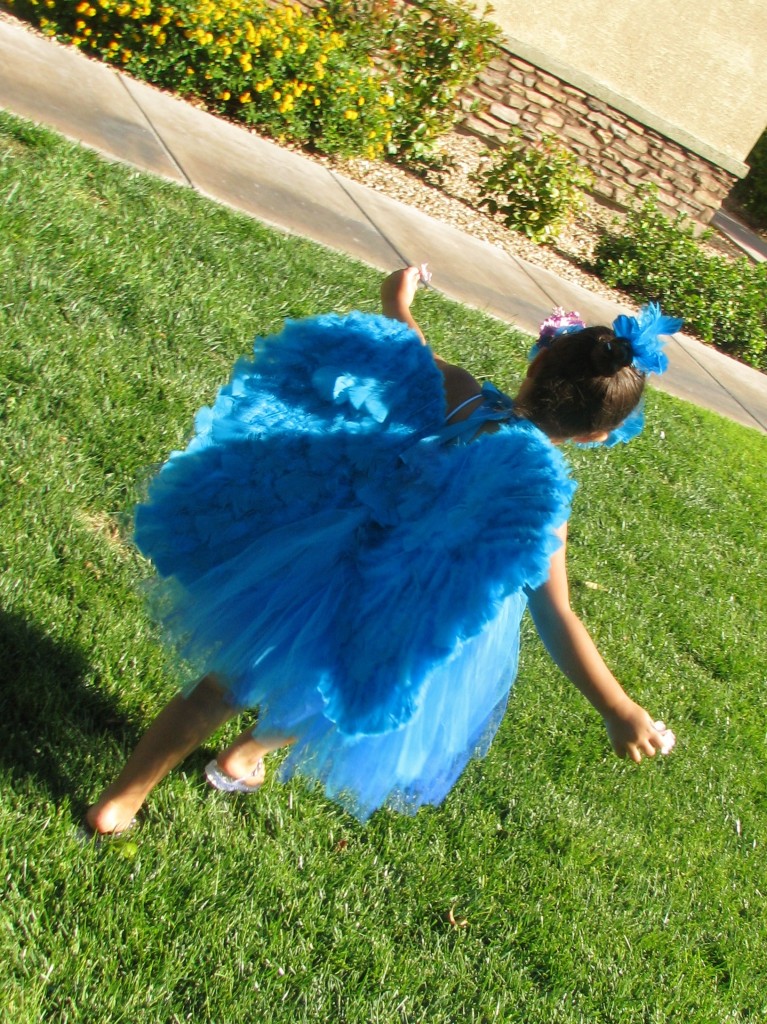 For my daughter's school Halloween parade, we decided the Jewel bird costume would be difficult to manage throughout the day, so she ended up dressing up as a Glam Army Girl to show some love for our troops and my nephew who recently joined the Army! Instead of carving enormous pumpkins this year, we went to the pumpkin patch with my mother-in-law who was visiting and picked little pumpkins, which Anabelle decorated with ribbons, googly eyes and rhinestones. It was the perfect project for her and a lot less messy!
It has become a tradition that every year, we go trick-or-treating with our dear friends and have a small get-together beforehand and this year was no different. As you can see, they did an amazing job creating a beautiful Halloween spread for us, from brain pate (seasoned with cockroaches) to nutty buddy ghosts to delicious chocolate-covered oreos with fondant pumpkins! Also incorporated was the adorable Halloween sign graciously offered for free download from Party Box Design!
For our contribution to the table, I had found these laser cut graveyard cupcake wraps from the Duff brand at Michaels, which I used around chocolate cupcakes with crushed Oreo cookies and a fondant hand coming out! So easy and super cute! My friend, Xialou, also has a fabulous tutorial for graveyard cupcakes over at Pure Joy Events! Be sure to check it out for next year!
I had also found these adorable metal spider cupcake holders from Crate and Barrel and Michaels, so I covered the top of the cupcakes with frosting and black fondant and added fondant eyes to make these sweet little eight-legged friends! For Party Box Design's annual Halloween party, I had created some fondant eyeball cupcake toppers and was then inspired to make eyeball cake pops, along with some chocolate witch fingers. All of these sweets came out really cute, but were very easy to execute.
And here is our final family photo with our cast of "Rio" characters! And yes, my husband is an absolute trooper for spending most of the night wearing fruit on his head!!! Hope you all had a wonderfully fun and spooky Halloween!
Merci Beaucoup!

This page may contain affiliate links. For more information, please read my
Terms & Disclosure
policy.