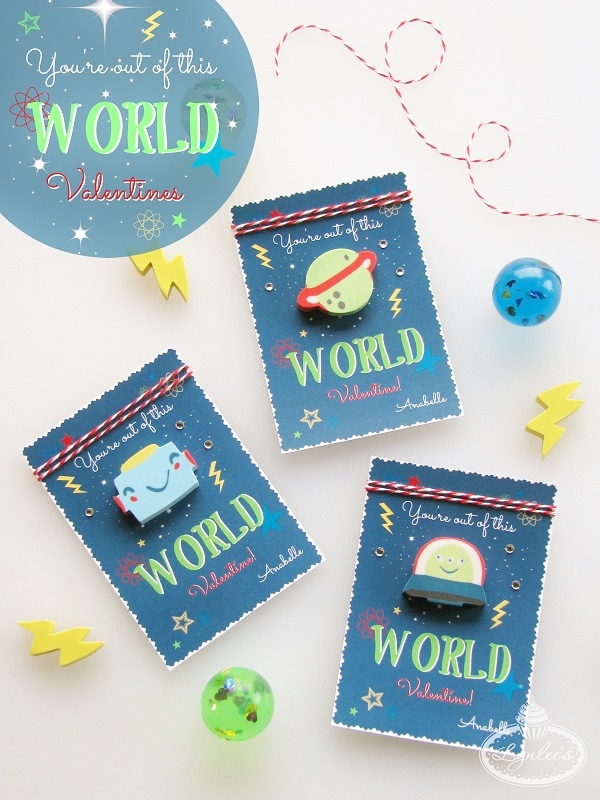 Two more days until Valentine's Day! My daughter's class is celebrating today with what they refer to as a Friendship Party, so we spent yesterday afternoon prepping and finishing the Valentines for her classmates!
We usually make the little gifts she hands out to her friends, so every year as Valentine's Day is approaching, I usually keep my eye out for ideas when out in stores. And as girly as she is, we usually try to find something that would work well for both boys and girls. So a few weeks ago when I was shopping at Target, I noticed these adorable erasers with planets, aliens and robots and thought they would be perfect for an Out of this World theme! I designed the printables to match the colors of the erasers and while my daughter usually signs her own name, due to some recent illnesses, school absences and consequent abundance of homework, I decided to help her out and just add her name to be printed. To attach the erasers, we used some clear adhesive dots by Zots, which held perfectly. We then added some details including adhesive rhinestones to add some bling to the starry sky and tied some red and white twine from Michaels. Didn't they turn out super cute?! Get the free Out of this World printable for your own Valentines!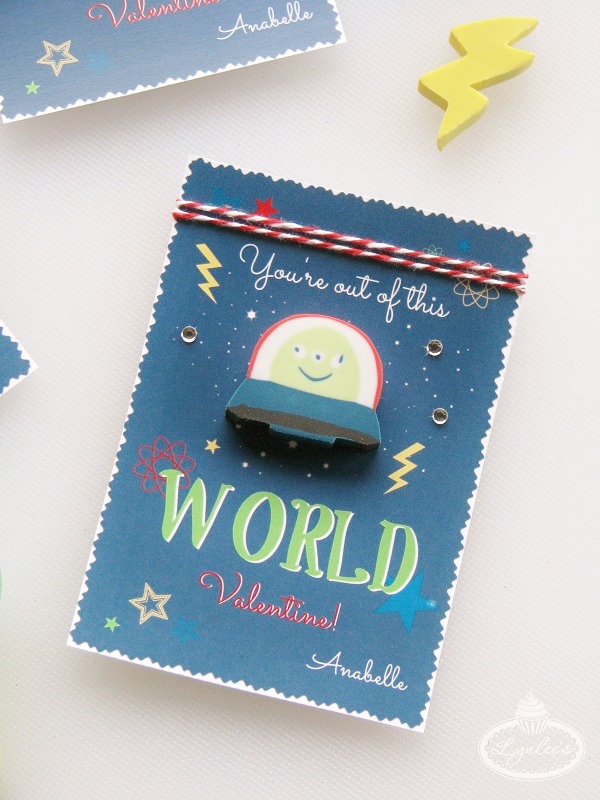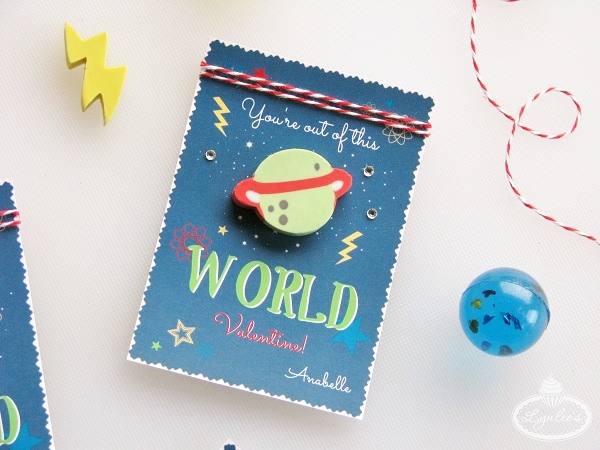 You can always find charming and fun erasers leading up to holidays, which you can easily customize to fit this idea! Check out some additional creative ways to incorporate erasers into your Valentines in my Valentine Pinterest board! And for additional Valentine's Day ideas, make sure to check out these past parties, crafts and fondant tutorials! ♥
Merci Beaucoup!

This page may contain affiliate links. For more information, please read my
Terms & Disclosure
policy.