When we lived in Southern California, we would always take car trips up north to visit our families, which meant an inevitable nose-pinching pass through the "stinky cows", as my daughter used to call them. And then we would joke that it smelled like Daddy! 😉 Now that we live in the desert, we don't get to visit the stinky cows anymore, but we sure can make some… and these smell a heck of a lot better!
I wanted to create this sweet farm animal in cupcake form that would be perfect for a farm-themed celebration or hoedown. When making animals, I tend to make them as three-dimensional figures or depict their faces with fondant. To be a little different, I thought it would be fun to incorporate the entire cupcake into the presentation by covering the surface in its entirety with fondant and I think it turned out super cute. The same technique could be utilized for a variety of animals. Get the step-by-step tutorial to creating this fondant cow on the Craftsy blog!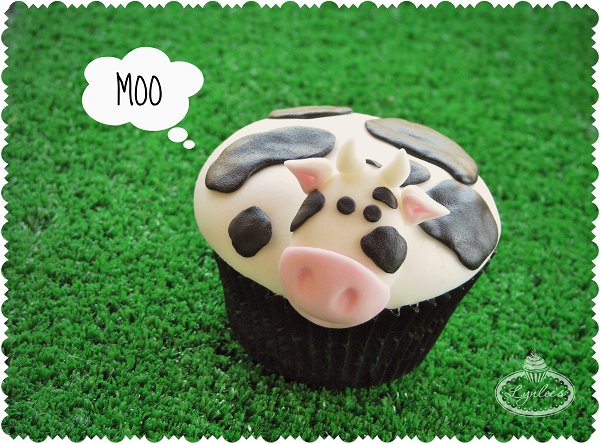 And for some additional western party ideas, be sure to check out my daughter's Yee Haw, Cowgirl third birthday, along with the Arizona Cowboy celebration we threw for my father's 75th birthday festivities!
Merci Beaucoup!

This page may contain affiliate links. For more information, please read my
Terms & Disclosure
policy.