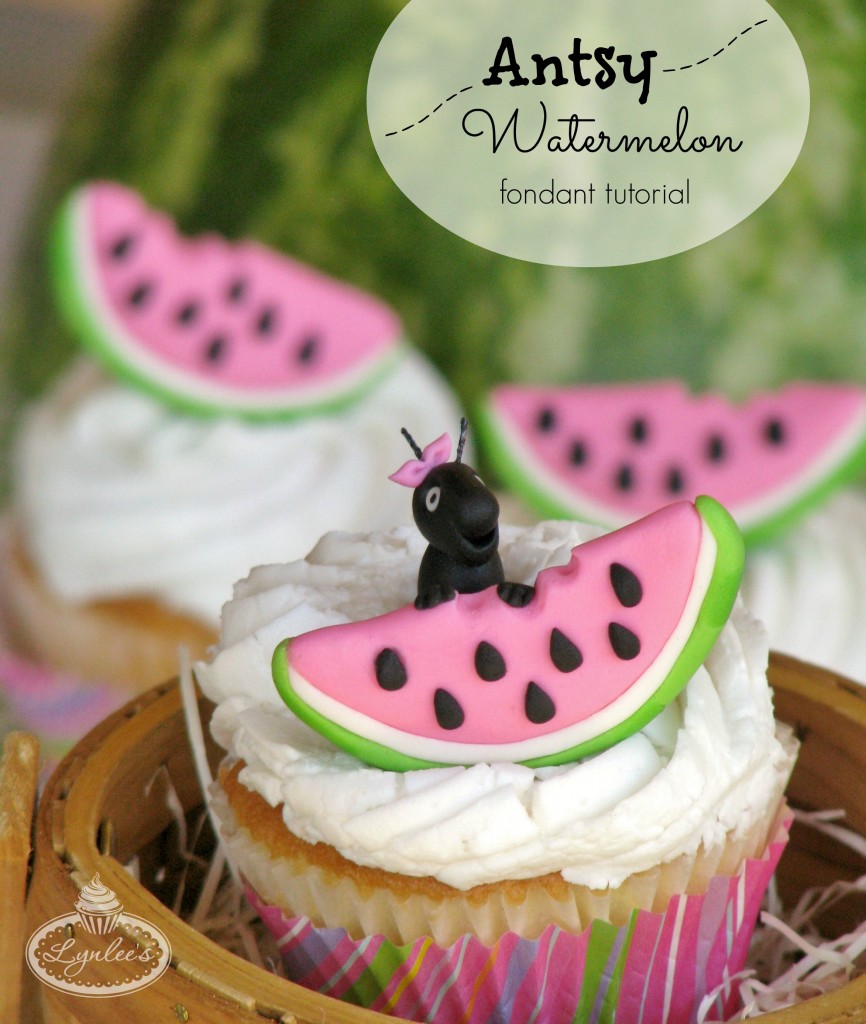 My dad always asks my daughter, "Anabelle, what's better than watermelon?" to which she always replies, "NOTHING"!!! Needless to say, we are all huge fans of this juicy fruit and it is a constant staple in our diet, especially in the summertime. Because ants find refreshing watermelon as irresistible as we do, in most cases, they are something we try hard to avoid at picnic and outdoor get-togethers, but we just couldn't refuse the presence of this sweet little ant! Celebrate National Watermelon Day today and throughout the rest of the Summer with these adorable fondant cupcake and treat toppers with the step-by-step instructions on the Craftsy blog!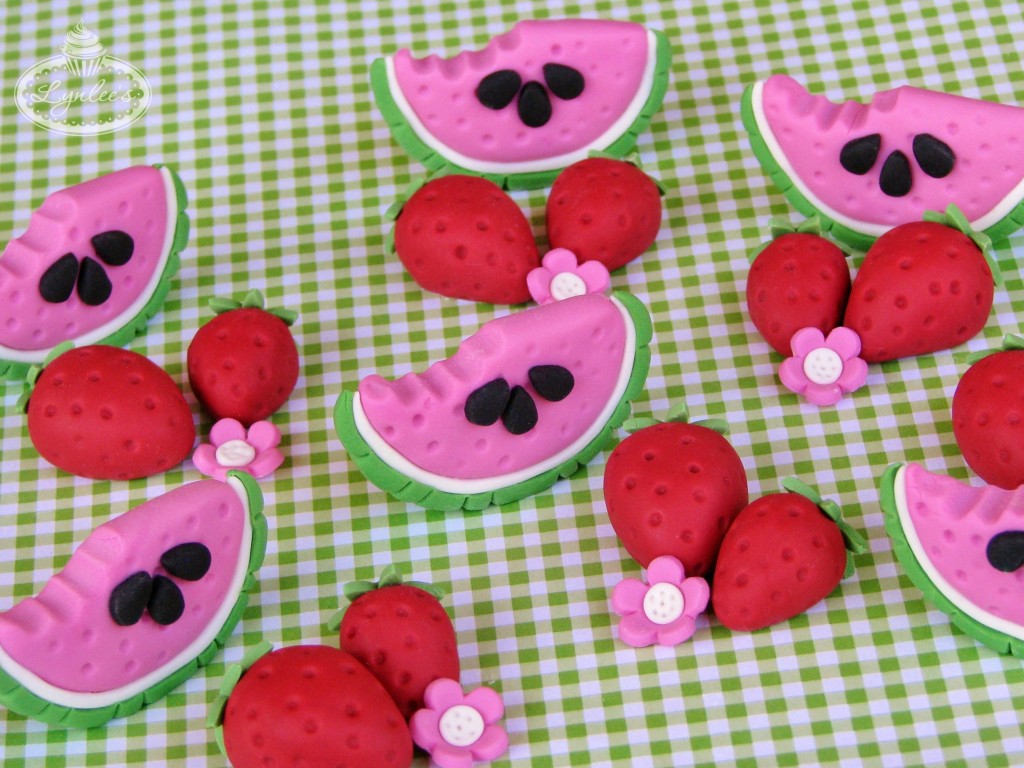 Add some texture to them with further impressions and indentations, such as these toppers paired with sugary strawberries I made for Whimsically Detailed's Watermelon & Strawberry Summer party. Make sure to check out all the details of this precious celebration for additional sweet and entertaining ideas!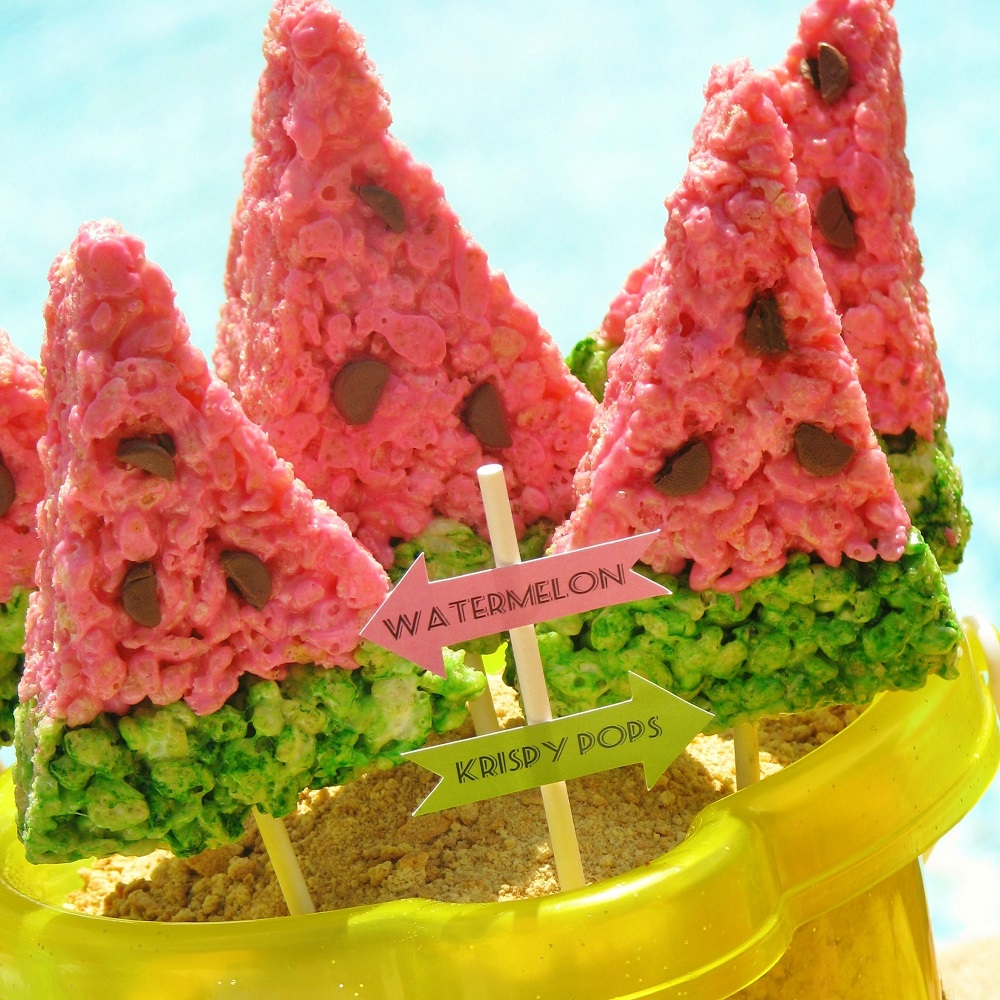 And in case you missed it, I just made these adorable Watermelon Krispie Treat pops with instructions from the amazing Glorious Treats for my daughter's recent Endless Summer Surf party, which were a total hit!
Hope you have a wonderful National Watermelon Day and that your slices only attract the sweetest of guests!
Merci Beaucoup!

This page may contain affiliate links. For more information, please read my
Terms & Disclosure
policy.