Now that we are in the midst of Summer, the temperatures here in Vegas have been exceeding 100° on a daily basis and we've been attempting anything we can to stay cool! Most days are spent at the pool or indoors with air conditioning, but the sweetest answer to beating the heat is undoubtedly ICE CREAM! The only problem is eating it before it melts, which is practically impossible in this sweltering heat. With July being National Ice Cream Month, what better way to celebrate in a mess and melt-free manner than with an ice cream cupcake?!
Head on over to the Craftsy blog for my simple, step-by-step instructions to re-create this sweet and fun ice cream cone fondant topper to embellish your Summer cupcakes, perfect for a themed party!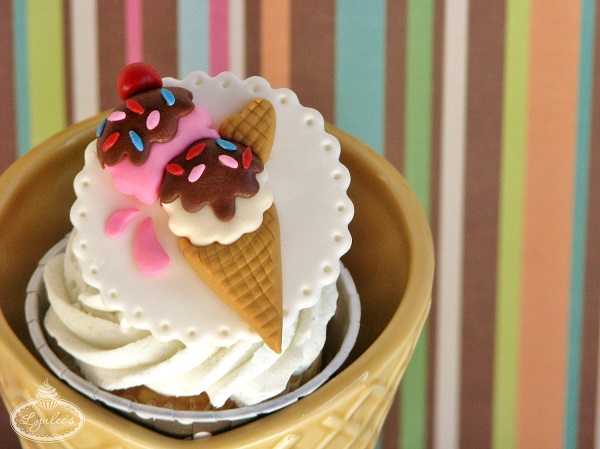 Merci Beaucoup!

This page may contain affiliate links. For more information, please read my
Terms & Disclosure
policy.