With the release of the new Captain America film comes the continuous rise of superheroes! These Captain America cupcakes would be the perfect addition to any patriotic soldier's celebration, young or old! Learn to shield your cupcakes with step-by-step instructions on the Craftsy blog today!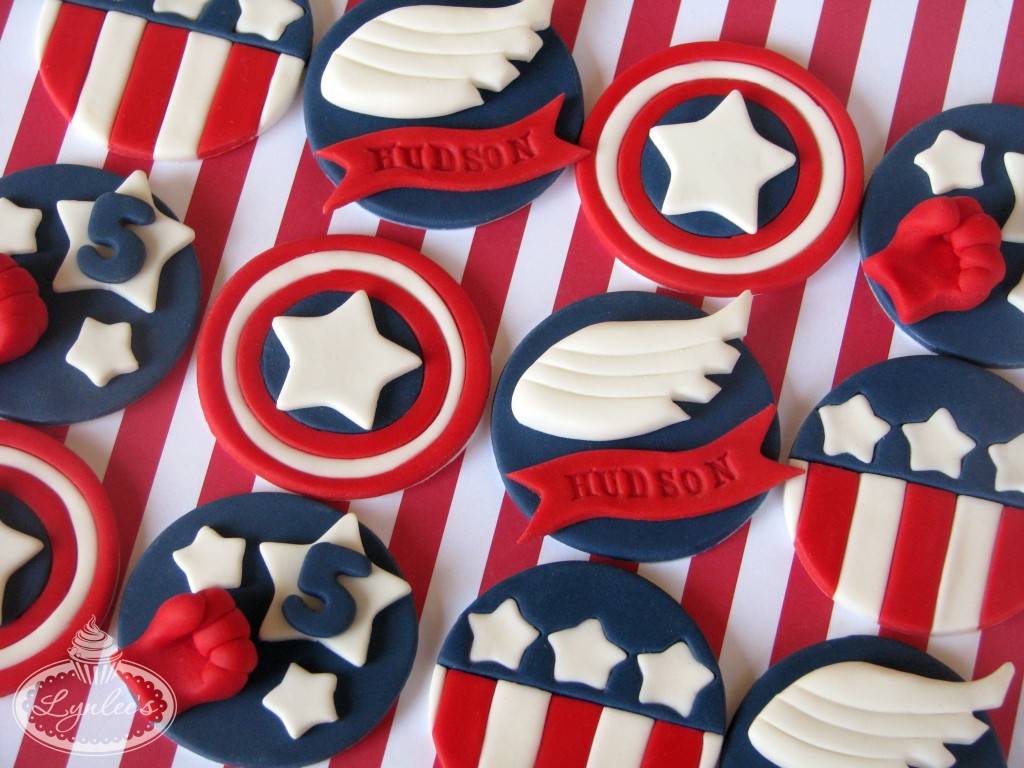 Supplement your shields with additional designs, such as these fondant cupcake toppers made for Jenny Cookies for her son's 5th birthday celebration. And check out Jenny's entire Captain America post for details and inspiration on superhuman party ideas!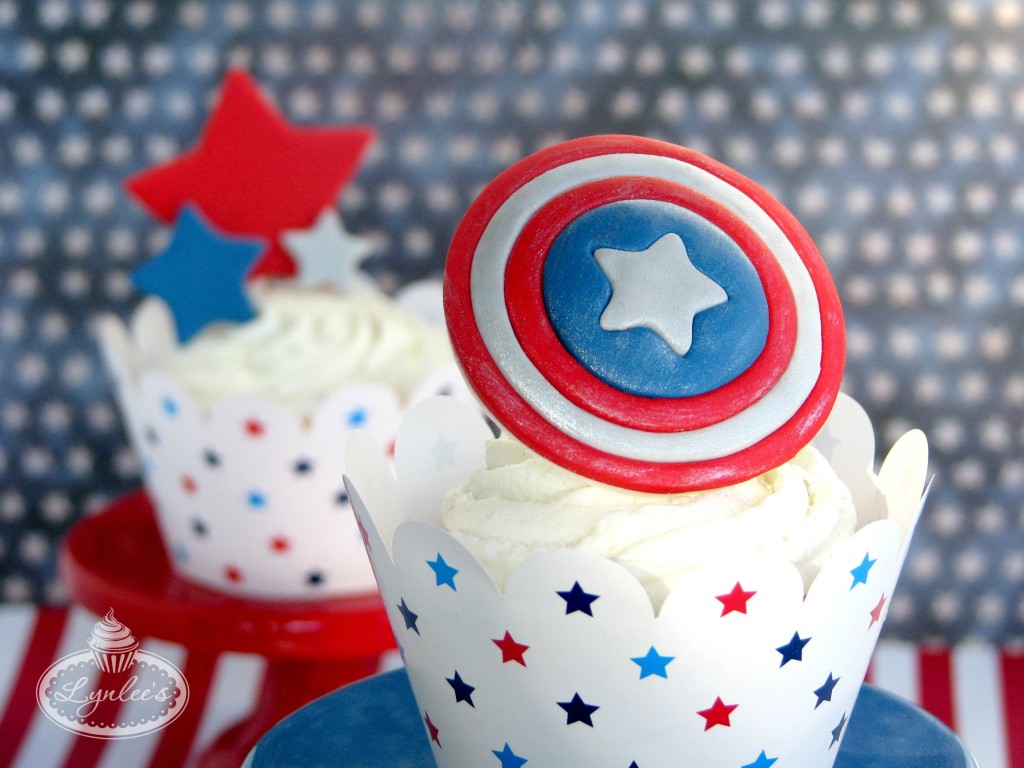 And for further inspiration to help you save the day, make sure to check out my round-up of Superhero Cupcakes on the Craftsy blog as well!
Merci Beaucoup!

This page may contain affiliate links. For more information, please read my
Terms & Disclosure
policy.