No holiday would be complete without delicious sweets and these fondant candies are the perfect toppers for cupcakes, treats and even gingerbread house creations! Combining the traditional red and green Christmas colors with pops of pink and light brown adds a soft touch to this fondant candy collection.
From lollipops to gumdrops to wrapped sweets, follow the step-by-step instructions to re-create all the fondant candies for your holiday gifts and parties on the Craftsy blog!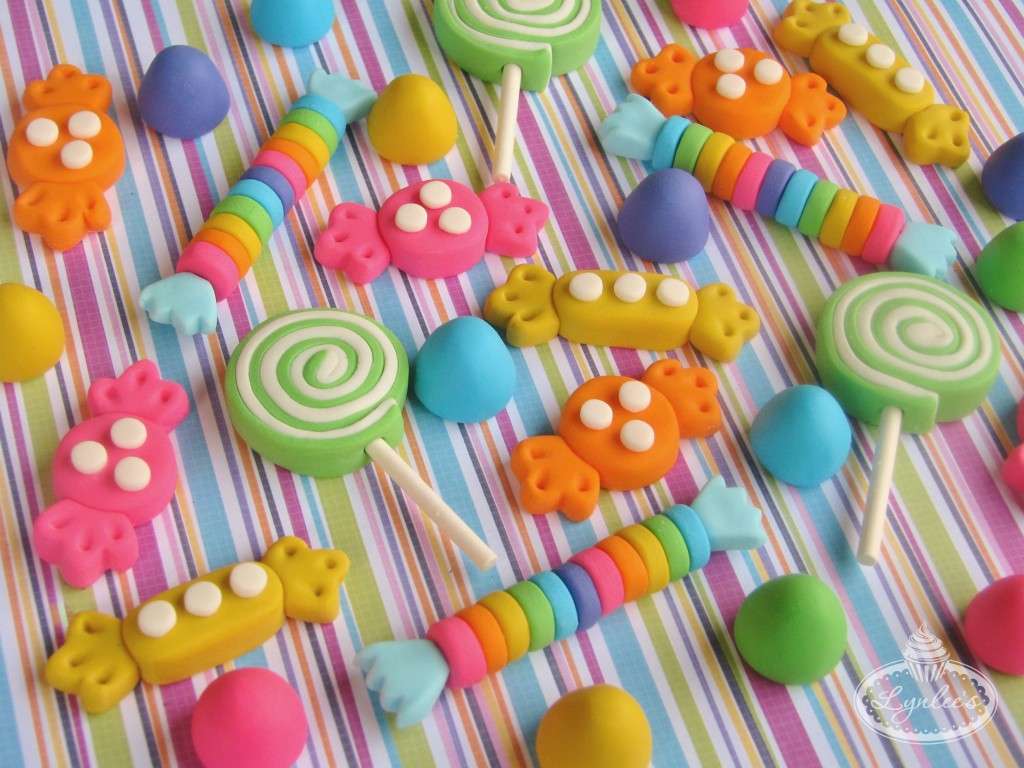 And to change the entire feel of the collection, switch up the color palette completely, as shown in these candy toppers I made for Cupcake Express for a Candy Shoppe theme!
Merci Beaucoup!

This page may contain affiliate links. For more information, please read my
Terms & Disclosure
policy.