I'm so excited to share my brand~spankin' new website! Michele Pentecost of Intrigue Design Studio did such a fabulous job designing the previous blog, incorporating my logo and all things sweet and Parisian, that I knew she would do an absolutely amazing job with the new site! And she definitely did not disappoint! The following is an overview of the changes and improvements to look out for that will hopefully make navigating the website that much easier!
Social Media Menu and Current Favorites
*How cute is the Parisian menu with our new social media buttons?! You can easily access our Facebook, Twitter, Pinterest, Instagram, Google + and Flickr profiles by simply selecting from the menu!
*The slide show on the homepage will highlight topical and seasonal posts and inspiration, along with my current faves!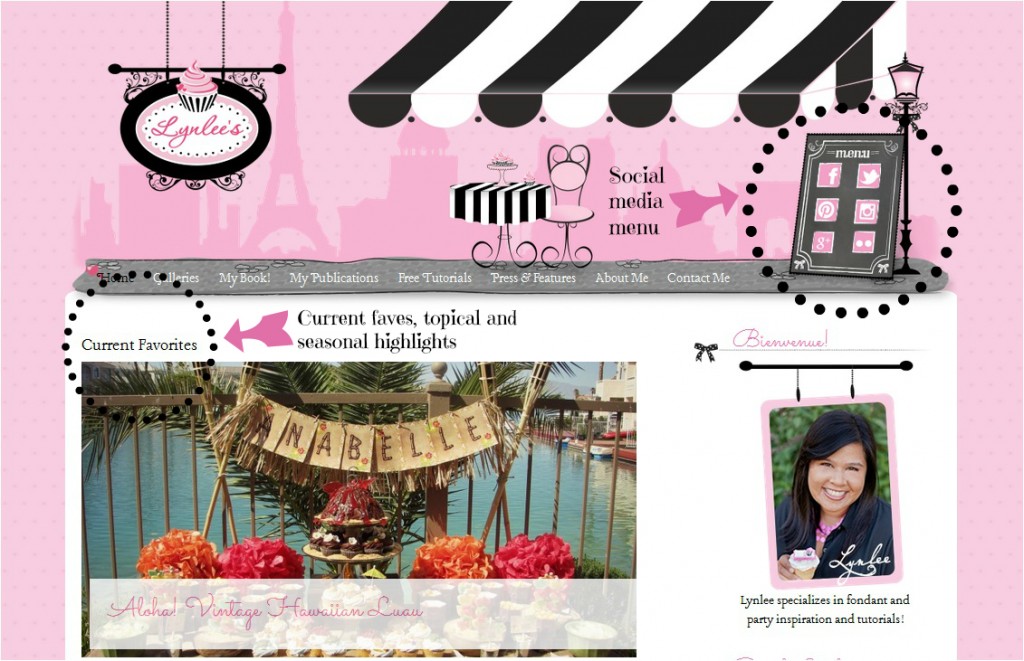 Latest Posts by Category
*The new homepage format will show you the latest posts in three categories: fondant creations, parties and crafts. You can read the beginning of the post and expand it to see it in its entirety.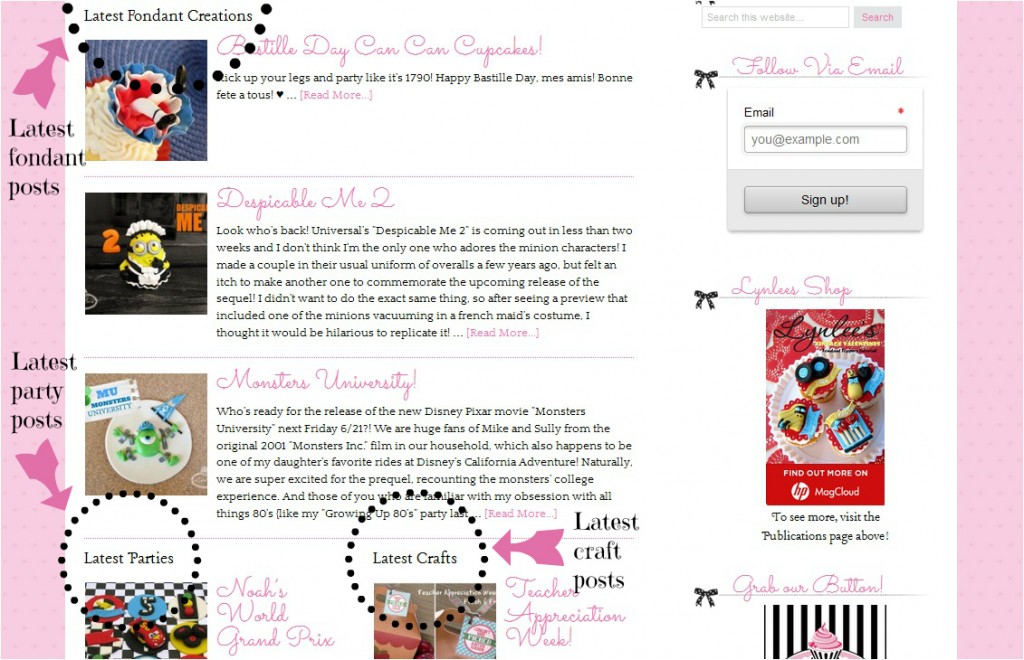 Blog
*You can easily access the full blog in the drop down menu from the homepage.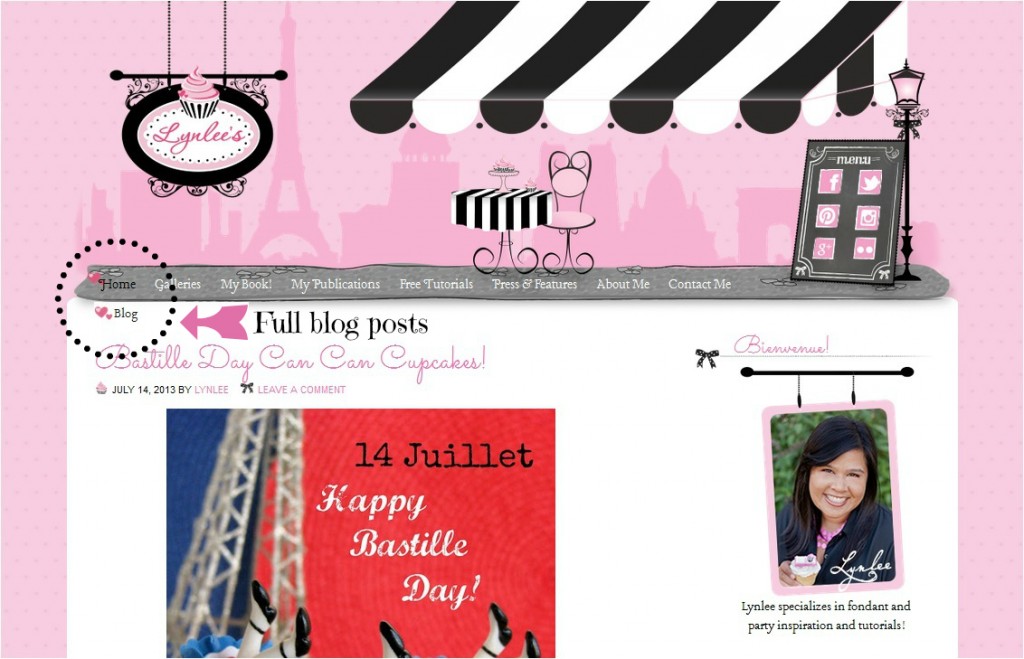 Galleries
The new "Galleries" tab will give you options to see photos of fondant toppers, parties or crafts.
*The Party and Craft galleries will show thumbnails of each project and when you click on them, they will enlarge and expand into the full post.
*The Fondant Toppers gallery includes albums by category and once clicked on, the photos included in each album will be displayed. Simply click on the thumbnail and the photo will expand, making it simple to browse.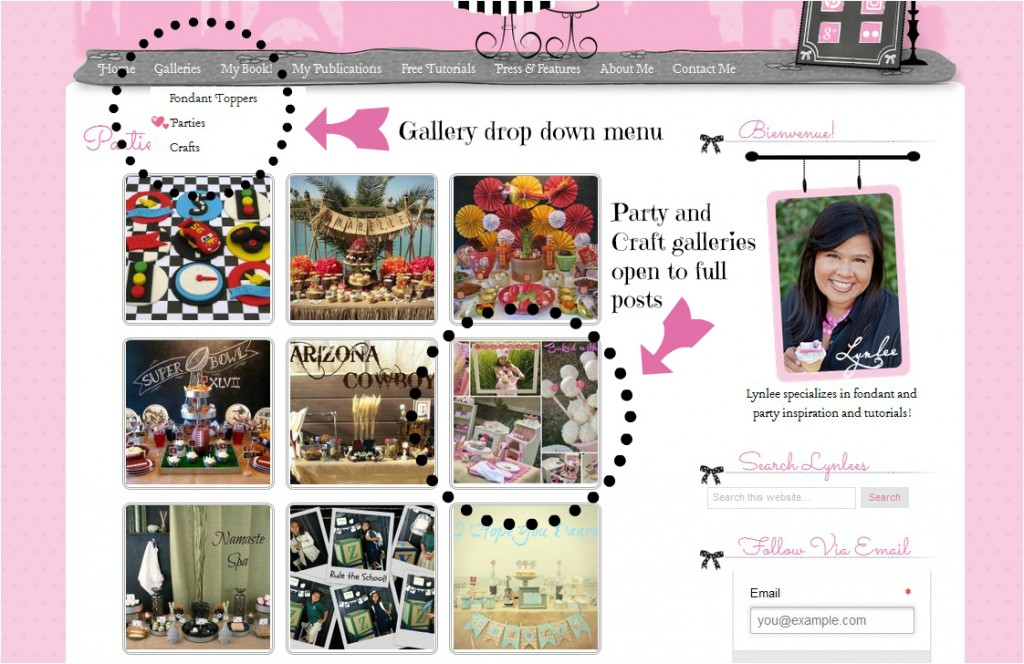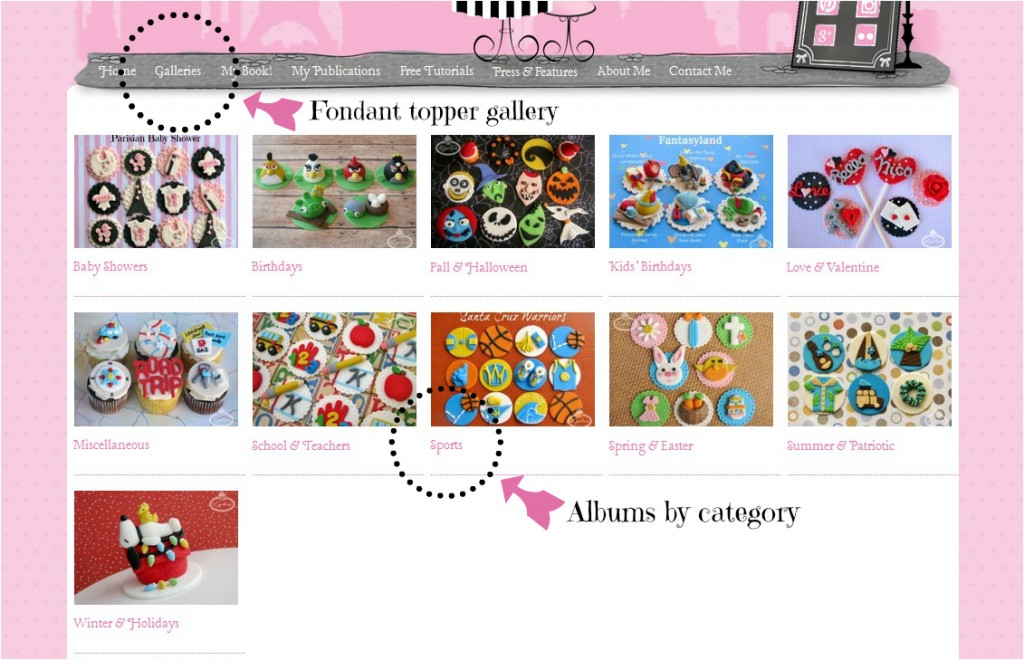 Please feel free to browse the new site and check out all the details and new features! I hope you find it easier to navigate, while providing more options and variety of ways to be inspired!
Merci beaucoup again for all your hard work to bring our vision to fruition, Michele! ♥
Merci Beaucoup!

This page may contain affiliate links. For more information, please read my
Terms & Disclosure
policy.