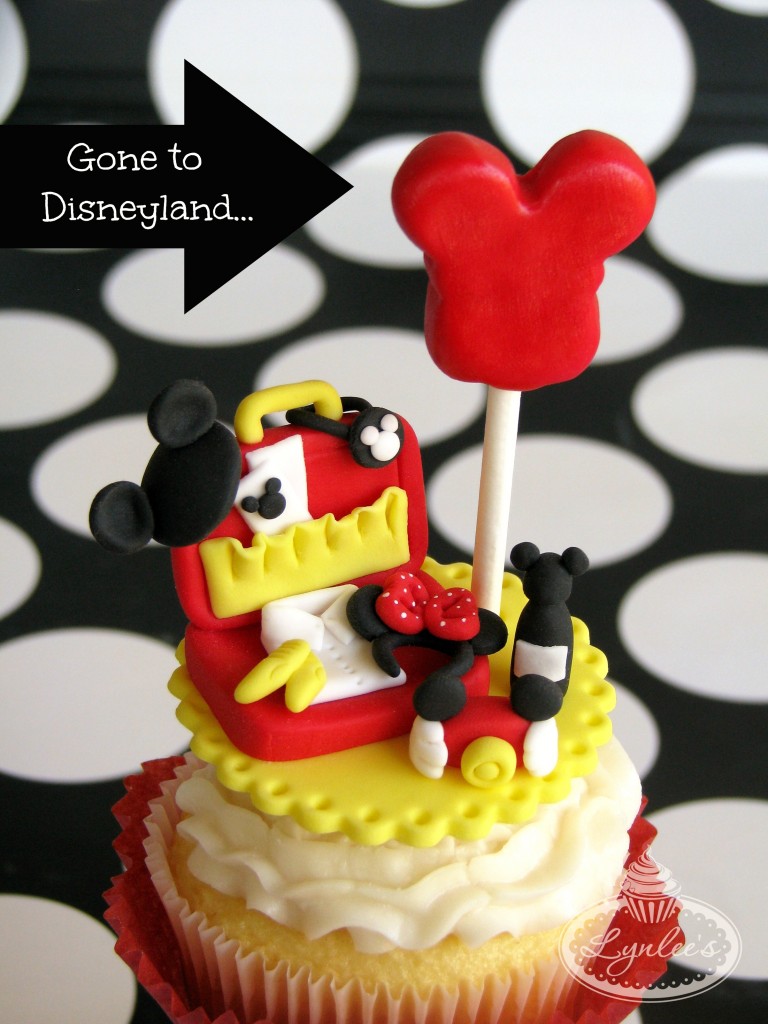 If you've followed me for awhile, you know I adore all things Disney! There is no doubt in our minds that Disneyland is THE Happiest Place on Earth and we cannot wait to get our happy on this week!!! Our bag is packed with our Mickey and Minnie paraphernalia, including our must-have "ears", and are ready to make memories! To celebrate, I'm sharing some Disneyland fondant toppers I have made in the past. What's your favorite ride?!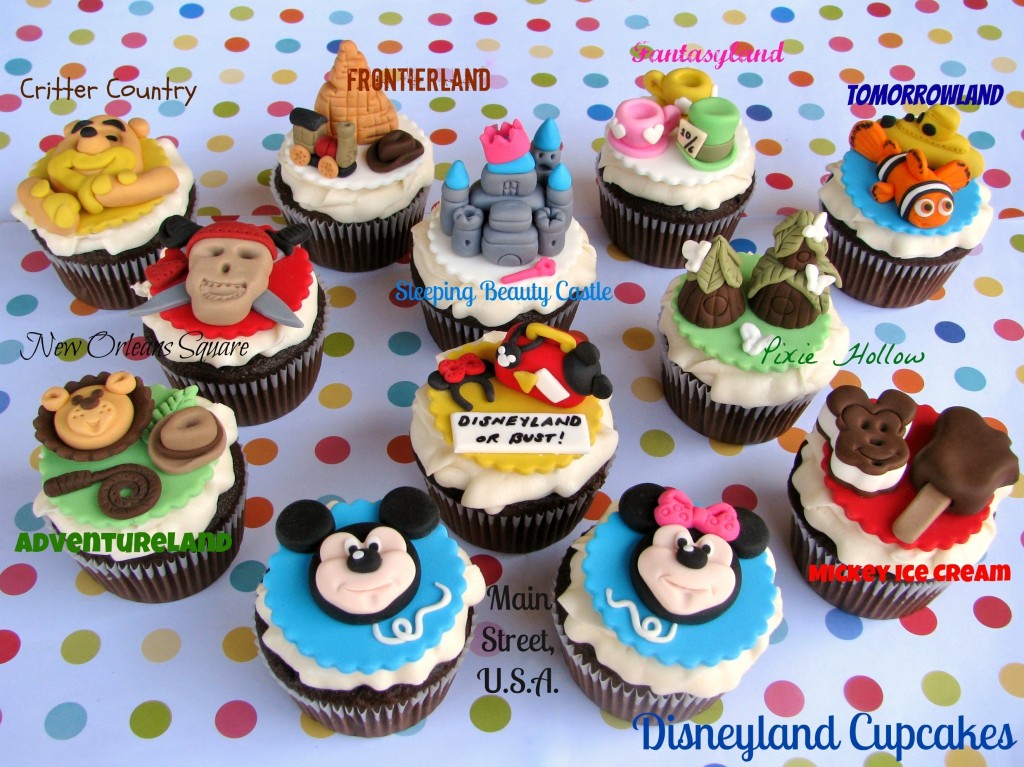 I made these Disneyland cupcakes for a sweet friend and her adorable daughter who were planning a trip to the park! I was given free reign on the designs, so I decided to replicate themes and items from various rides at each of the lands at Disneyland. In addition, I included balloons of Mickey and Minnie, along with a packed suitcase and the must-have: Mickey ice cream!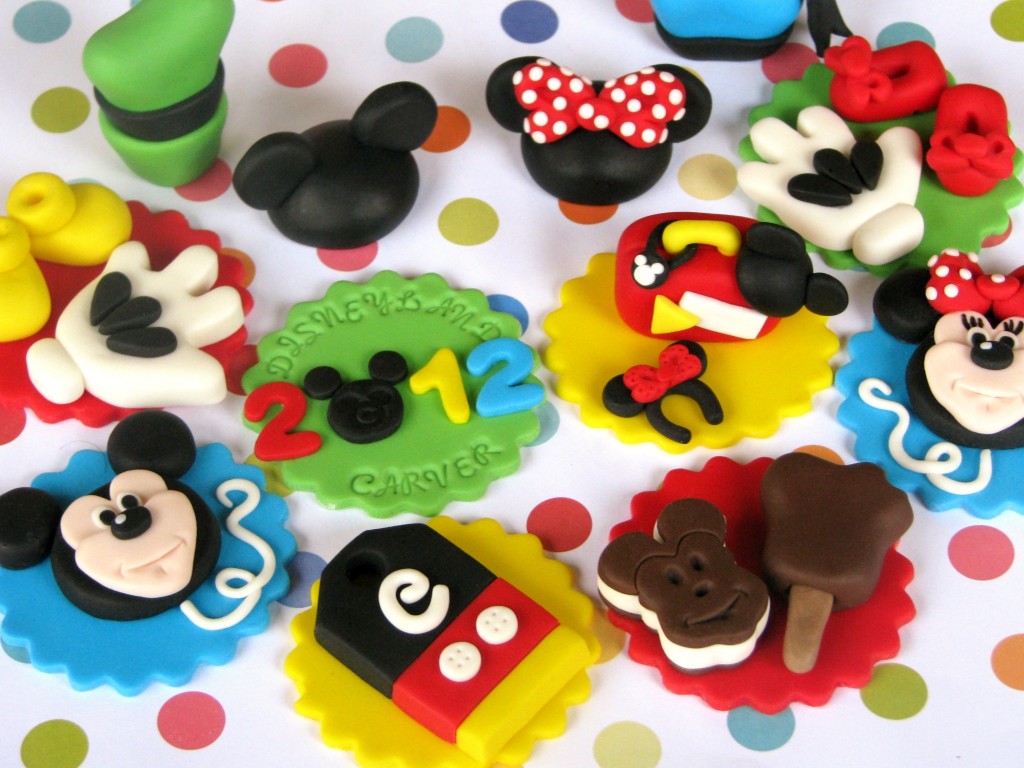 My sweet friend, Jen of Banner Events was surprising her kids with a breakfast and a consequent trip to Disneyland and asked that I made some fondant toppers for her celebration! I replicated the balloons, suitcase and ice cream from above, then added hats and accessories relating back to some of the iconic Disney characters and some personalized toppers.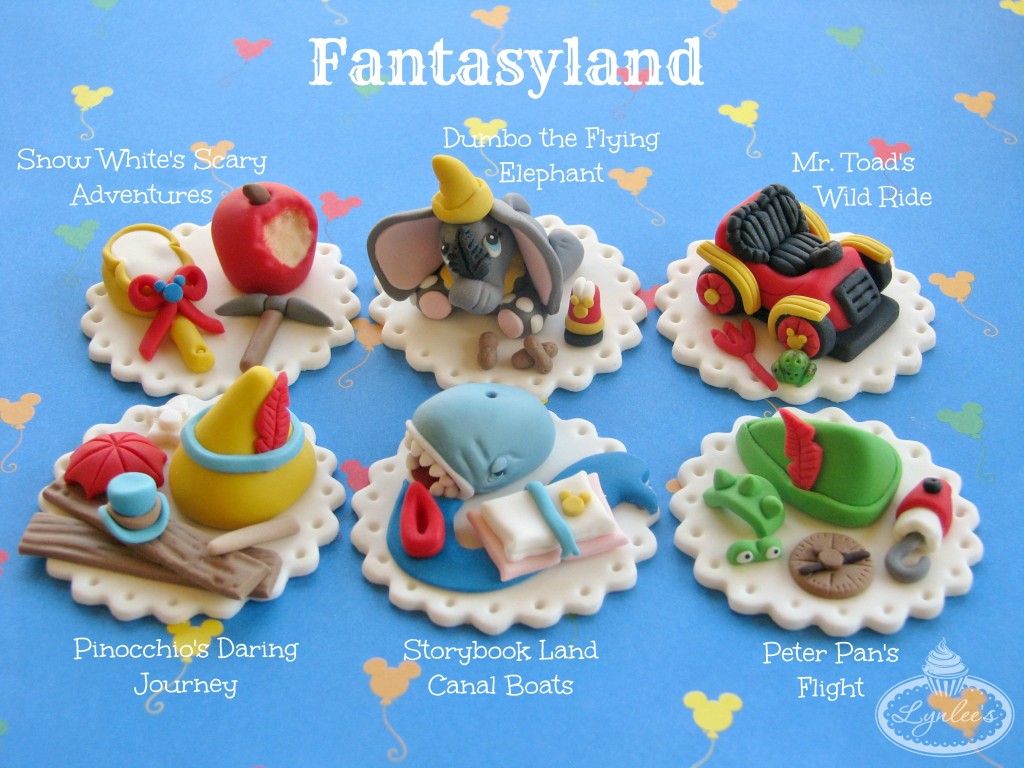 My sweet friend, Nicole of Million Dollar $mile Celebrations and I share a deep, mutual love for Disneyland, so when she asked if I could make some fondant toppers for her daughter's Vintage Disneyland party, how could I say no?! She specifically asked for designs relating back to Fantasyland, noting some of their favorite rides, so again, I took elements from each one and transformed them in fondant form. And, just for fun, I included a little hidden Mickey in each design. Can you spot them?!
See more Disney-inspired parties and crafts here!
Merci Beaucoup!

This page may contain affiliate links. For more information, please read my
Terms & Disclosure
policy.