Did you know that National Doughnut Day is this Friday, June 2nd?! To celebrate, Dawn of Revel and Glitter brought 10 of her fave and oh-so-talented party and lifestyle bloggers together for a week long party blog hop bringing you crafts, parties and recipes everyday! I'm so excited and honored to be a part of the festivities!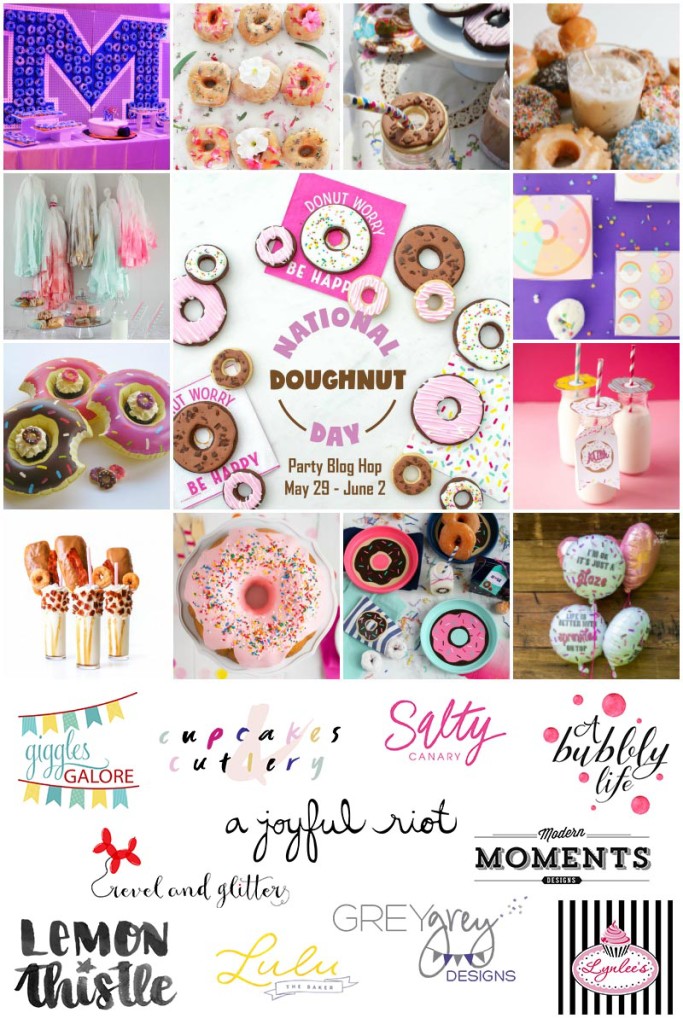 A Bubbly Life | A Joyful Riot | Cupcakes + Cutlery | Giggles Galore | Grey Grey Designs | Lemon Thistle | Lulu The Baker | Lynlee's | Modern Moments Designs | Salty Canary
We also have a Pinterest board, Always Time For Doughnuts, full of our favorite doughnut inspired ideas! Eventually, all of our sweet projects will be there so be sure to follow it for lots of sweet inspiration.
To get the party started, we're having a $200 giveaway of doughnut fun!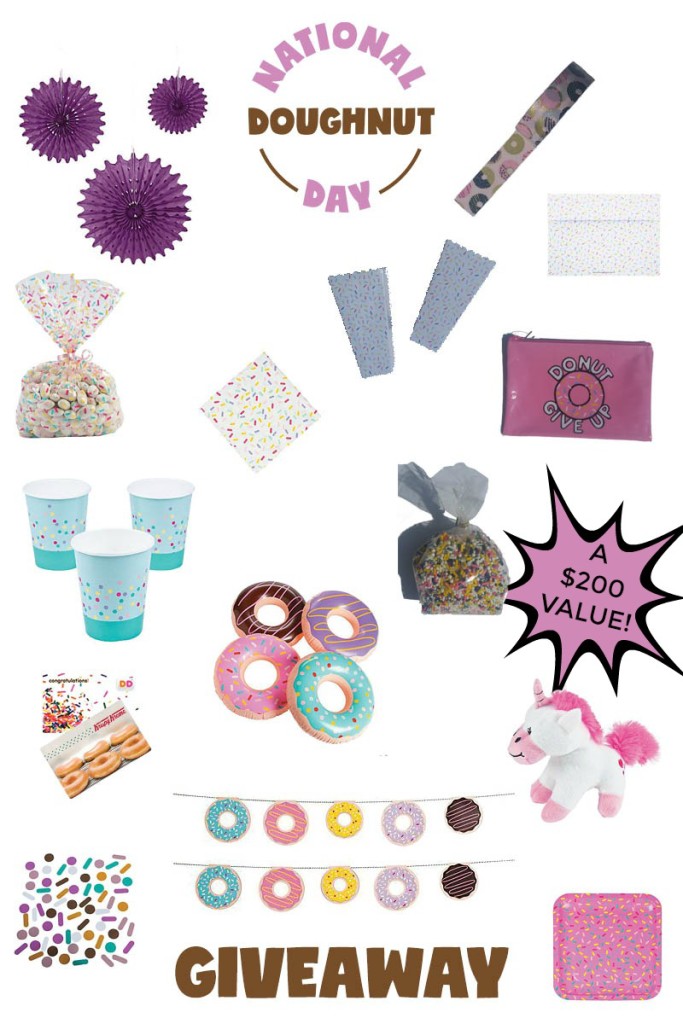 A $100 gift card to your choice of Krispy Kreme or Dunkin Doughnuts AND doughnut party in a box; a total prize package worth $200!
That's right…not only are you getting enough doughnuts for your party, you'll get a dozen purple honeycomb fans, paper cups, napkins, plates, confetti, 12 doughnut pool inflatables, garland, 4 oz bag of sprinkles, plastic popcorn boxes, sprinkle envelopes for invitations, a roll of washi tape, vinyl doughnut pouch, clear treat bags and 12 mini plush unicorns!
Be sure and enter below all week long! Please be sure and read the terms and conditions….
Stay tuned for Day TWO for the first of many doughnut-themed projects we're sharing this week!
Merci Beaucoup!

This page may contain affiliate links. For more information, please read my
Terms & Disclosure
policy.