I'm super excited to announce that I am the newest contributor to the Craftsy blog! Craftsy is a website dedicated to providing on-line video classes to crafters of all kinds, whether it be sewing, photography, fine art and more. The blog itself focuses on providing ideas and inspiration to put the tips and techniques acquired from the classes to work. They also offer many fabulous and informative courses on cake decorating, which is the topic I will be writing about on their blog… or rather, cupcake decorating! You can browse through the blog posts according to your specific interests, as well as receive e-mail and RSS feeds by category.
My first two posts have been published and I would love for you to check them out! The first, titled Fondant Decorations for Cupcakes and Cookies and Treats! Oh My! is an introduction to my area of expertise. And since today marks the kick off the NFL season, my second post Are You Ready for Some Football Cupcakes? revolves around football-themed cupcakes and treats to sweeten any tailgate party!
But don't worry… I will still be here, sharing all my party and fondant fun as usual! And stay tuned for exciting updates on the book!!! ♥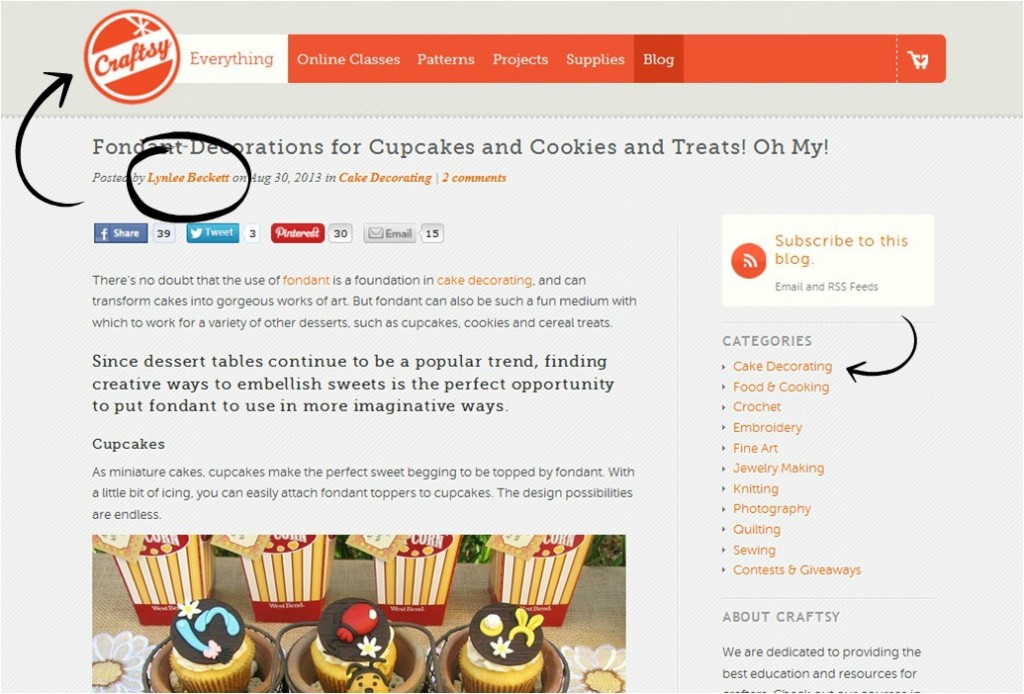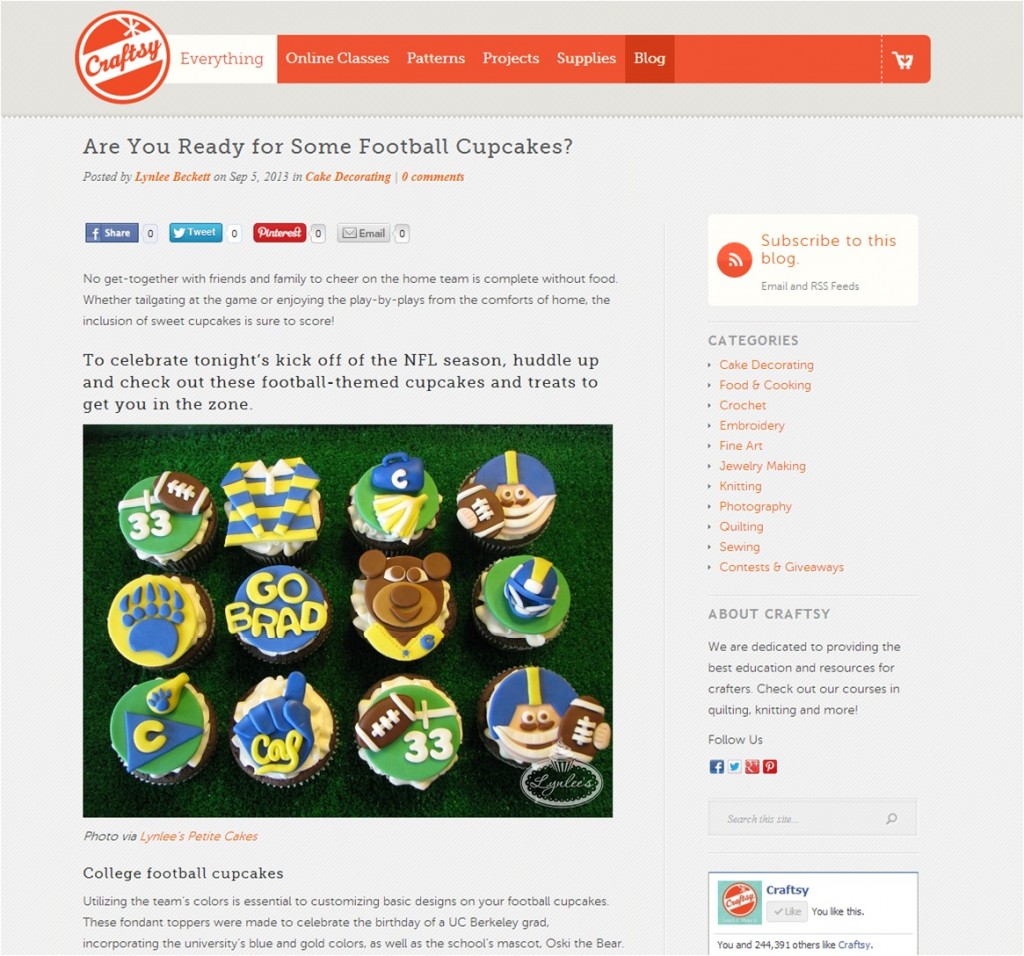 Merci Beaucoup!

This page may contain affiliate links. For more information, please read my
Terms & Disclosure
policy.